We looked through every set of rubber to find the best tires for Nissan Rogue AWD owners who want crisp performance, a quiet ride, and a long tread life.
The Rogue AWD is a great, versatile SUV that provides some added safety with extra traction sent through its all-wheel drive system.
But, its tires have a lot to do with keeping up its performance and we have heard many complaints about the quality of the original tires that Nissan included on the Rogue from the factory.
Many owners have noted that the stock tires aren't very grippy in inclement weather and don't really last so long.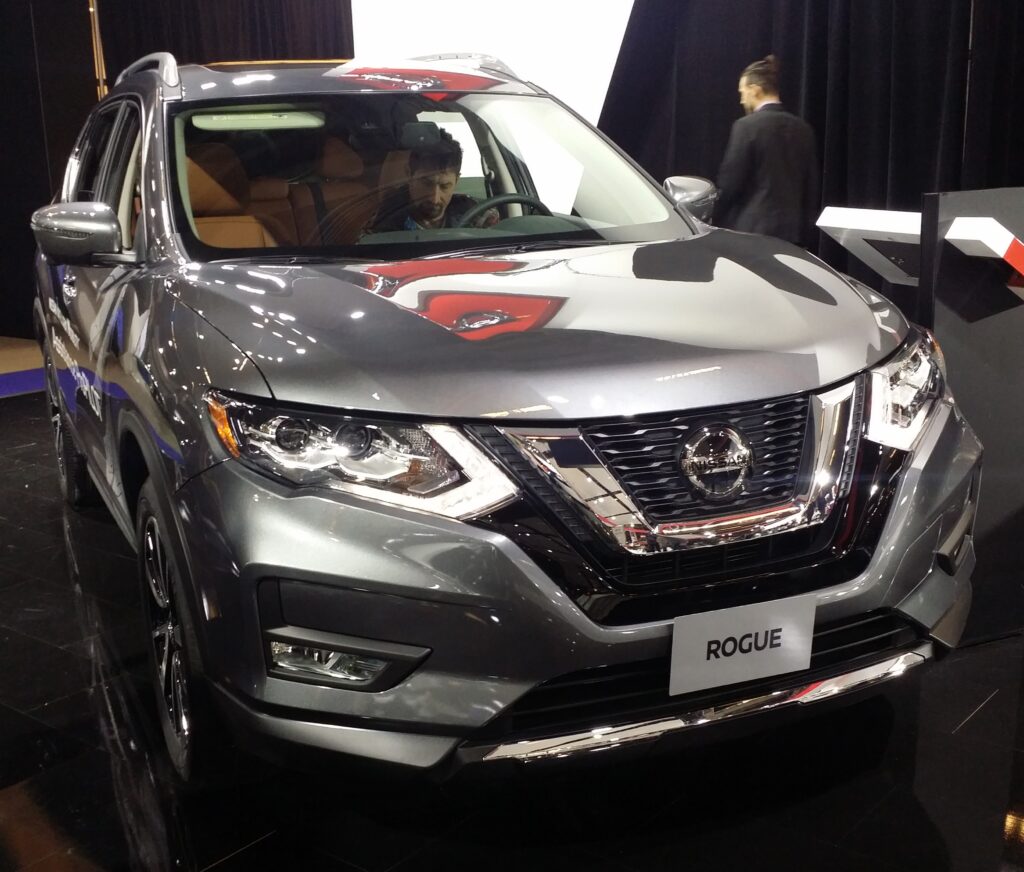 Therefore, we sought out to find tire upgrades that could deliver superior handling in all weather conditions, an enhanced ride quality, and a more durable tread life than the original tires.
We also factored in the price of the tires we evaluated. In fact, most of our picks are actually cheaper than the tires recommended by Nissan, which shows that price is not always a great indicator of performance, especially in the SUV tire market.
So, let's take a deep-dive into our findings of the best tires for Nissan Rogue AWD models so that you can make the switch today and drive with confidence throughout any weather condition that you may encounter.
Please be aware that some of the links mentioned in this article are affiliate links, which means that we will get a small commission if you make a purchase through those links, but it will be no extra cost to you. Thanks for your support!
We also compared every online tire seller and found that Tire Rack consistently offers the best prices & free shipping (even directly to your installer). They also include:
• FREE 2 year Road Hazard Protection with no-cost roadside assistance
• Tire Replacement Benefit to reimburse you 100% of the price of a damaged tire up to $599 per tire
• Flat Tire Repair Coverage up to $40 per tire
• Mobile Tire Installation Service that can come to your house
• Fast shipping usually in 1 to 2 business days

We've never seen a more generous benefits package from any other retailer, so we added a link to Tire Rack for each tire below.
The 4 Best Tires for Nissan Rogue AWD
Continental's top-tier all-season tires are our top pick for the best tires for the Rogue AWD.
They earned 3rd place in a packed field of 49 other "Crossover/SUV Touring All-Season Tires" in Tire Rack's latest customer feedback survey.
They also scored an outstanding 9.0 or above for their dry and wet handling as well as their ride quality and durability.
Additionally, Continental includes a long 6 Year / 70,000 Mile treadwear warranty with these high performing tires.
---
These Yokohama's were not far behind the Continentals and captured 5th place out of 49 "Crossover/SUV Touring All-Season Tires" in Tire Rack's survey.
On top of that, they also led all tires in their class with an impressive 9.3 out of 10 for their tread life, making them the best choice for Rogue AWD owners looking for the longest-wearing tire.
Yokohama even includes a 5 Year / 65,000 Mile treadwear warranty on these tires, which is an indication of how much confidence they have in the longevity of their product.
---
For Rogue AWD owners who want to save some dough, but don't want to compromise on handling, comfort, or durability, then we recommend these Cooper tires.
They were ranked 6th out of 49 "Crossover/SUV Touring All-Season Tires" by Tire Rack customers, which is extraordinary since they are usually priced about 10-15% cheaper than their competitors.
Cooper tires are also made in the USA and this set features a generous 6 Year / 65,000 mile treadwear warranty, making them one of the best bangs-for-your-buck out there.
---
This European brand continues to impress us with their well-rounded, yet very competitively priced tires.
Their winter tires earned 2nd place out of 10 "Performance Winter / Snow Tires" in Tire Rack's customer survey, with class-leading scores for their traction in snow and on ice.
Yet, they are usually priced 15-20% less than the big names like Michelin and Goodyear, which makes them an excellent value for Rogue AWD owners looking for a dedicated set of snow tires.
Vredestein even offers a 6 Year / 65,000 Mile treadwear warranty, which is not very common to see on winter tires these days.
---
Best Tires for Nissan Rogue AWD – Summary
All of these tires will allow your Rogue AWD to reach its full potential and handle any weather condition like a pro.
They also all provide top-tier comfort and great treadwear that should last longer than the OEM tires.