Yes, that used GranTurismo or Quattroporte looks like a great deal in 2022, but why are used Maseratis so cheap and why do Maseratis depreciate so much?
We researched all of the reasons behind their drastic loss of value and have determined if they are truly a good deal or not these days.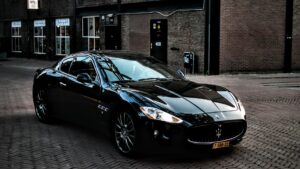 Before you decide to buy a used Maserati, you should read through these issues carefully. Some of the reasons are superficial and may not actually hurt you financially, but some can have a major impact long-term and could be a deal breaker.
So, why are used Maseratis so cheap? We made a detailed evaluation and cross-referenced actual experiences from owners on message boards like MaseratiLife and 6speedonline.com to find the answers.
Background – How Cheap Are Used Maseratis Today?
How cheap is cheap? When we say that some used Maseratis are cheap these day, we are not exaggerating. Flagship models such as the Quattroporte sedan and the GranTurismo sports car retailed for well over $100,000 when they first debuted. Today, they can be had for less than $30,000 on the used car market.
Here is a list of the most popular modern Maseratis and how much they have depreciated since their launch:
| | | | | |
| --- | --- | --- | --- | --- |
| Year | Model | Original Price | Current Price in 2022 | Depreciation |
| 2005 | Maserati Quattroporte | $139,300 | $15,000 | -89% |
| 2008 | Maserati GranTurismo | $114,650 | $28,000 | -76% |
| 2014 | Maserati Ghibli | $65,600 | $25,000 | -62% |
| 2017 | Maserati Levante | $72,000 | $42,000 | -42% |
The Maserati Quattroporte has depreciated the most with a staggering 89% loss in its value in less than 20 years. The fact that you can buy one today for less than a new Honda Civic is mind-blowing.
Even the newer models like the Ghibli and Levante have lost a significant amount of value in a short period of time.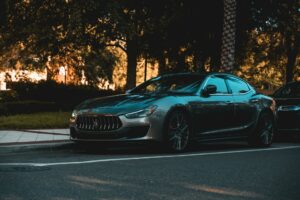 Why do Maseratis depreciate so much in such little time then?
5 Reasons Why Maseratis Are So Cheap in 2022
1. Questionable Reliability
Maseratis have never been known as being as well-built as their Japanese and German counterparts. Their engineers know how to craft beautiful cars, but their mechanical and electrical reliability is generally regarded as being below average.
In fact, the UK research firm Reliability Index ranked Maserati as the worst brand for reliability out of 40 car brands. They even named the GranTurismo as the least reliable car out of any vehicle, period.
A likely reason for these issues is that these cars are so technically complex that it is hard to build them consistently well during the production process. Therefore, there can be breakdowns in their systems over time.
2. High Cost of Maintenance and Repairs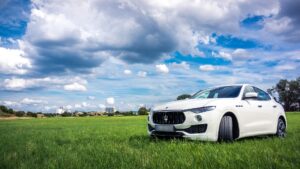 Not only do Maseratis suffer from poor quality, but the cost to fix and maintain them are also quite significant.
Luxury cars generally cost more to repair than regular cars and the Maserati is no exception. The so-called "Maserati Tax" makes everything more expensive, from oil changes to spare parts and even labor.
According to many Maserati owners on the MaseratiLife message board, a typical oil change usually costs about $300 to $600 while repair bills are usually around the $5,000 to $8,000 mark.
The original owners had the benefit of covering these repairs under warranty, but most used Maseratis on the market today are not covered by any warranty, so you would need to pay 100% of the cost on your own.
Similarly, those who can afford to buy a new Maserati may not care so much about routine maintenance since they may just keep the car for 3-5 years and then just buy a new one. That leaves the next owner with a car that needs even more care, which is a major reason why used Maseratis are so cheap now.
3. Limited Dealer Network
Currently, there are only 116 Maserati dealerships in the entire US. For comparison, Toyota has almost 1,500 dealers nationwide. When you have 10 times less dealers, your customers may have a hard time finding a place nearby.
That also means that parts are harder to come by and normal repairs that usually take a few days could take a few weeks.
Additionally, the limited number of dealers (and number of cars) means that there are not many skilled Maserati technicians across the US, either at the official dealerships or at independent garages. Therefore, those who specialize in fixing Maseratis can charge a premium for their services.
Don't be surprised to get charged $150-$200 per hour for labor for anything from diagnostics to repairs.
4. High Insurance Costs
Despite their low price, a used Maserati is still a high performance car. For example, the GranTurismo features a potent Ferrari V8 engine with over 400 horsepower, while the Quattroporte could be optioned with a 444 horsepower 4.7 liter V8.
As such, the cost to insure these fast cars are higher than the typical vehicle. A 2010 GranTurismo still costs about $1,500 to $2,500 to insure per year, depending on your age and driving history.
So, why are used Maseratis so cheap then? Because it still costs the same to insure as a new luxury car.
5. Outdated Technology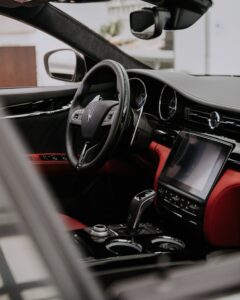 While Maseratis look great and feature some sophisticated mechanical elements, their tech offering is known to be a bit behind the times.
For instance, they didn't even offer Bluetooth connectivity in their cars until 2017. Meanwhile, their infotainment system lags behind its cheaper competitors. Owners comment that it is slow, not intuitive, and would crash frequently. The interface also feels like it is years behind.
The technology offered in Maseratis is certainly not on-par with its luxury price tag.
Why Are Used Maseratis So Cheap & Why Do Maseratis Depreciate so Much? Summary
Why are used Maseratis so cheap? We hope that we have given you some insight as to why such expensive cars are now worth significantly less today. The major factors revolve around their reliability and costs like maintenance and insurance.
There is also the fact that their original owners probably didn't need to (or even want to) deal with any repairs, thus passing the issues down to the next owner.
While used Maseratis may appear cheap, remember to budget well for repairs and maintenance, which can come out to several thousands of dollars per year.
Articles You Might Also Like