Thanks to depreciation, there are many cheap cars that look like supercars and sports cars that will give you great performance for an affordable price.
To make this list, we considered every modern car that has been produced in the last 20 to 30 years and narrowed our selections based on quick performance, sleek and exotic styling, and overall uniqueness.
We also split our list into two main categories with specific price caps to make our choices more reasonable and attainable for the budget minded car enthusiast.
We focused on cheap cars that look like sports cars (or are actually sports cars) with a maximum price of $20,000 in today's market in 2021.
We also made a separate list for cars that look like supercars for less than $80,000.
Let's take a look at all of the most attractive options that will give you the best bang for your buck if you want a car that is distinctive and will stand out.
13 Cheap Cars That Look Like Sports Cars – Max $20,000
We start with cheap cars that look like sports cars. Let's clarify that many of these affordable options are actually sports cars and don't just look the part. They all offer good performance along with flashy styling and have benefited from high levels of depreciation.
Please note that the prices we listed are estimates based on the average price for cars that are in fair to good condition in today's market in 2021.
13. 2001-2005 Maserati Coupé & Spyder: $18,000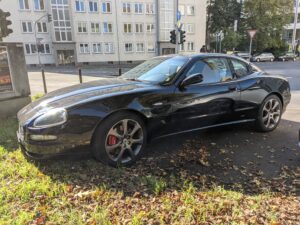 These timeless grand tourers from Maserati feature a V8 engine sourced from Ferrari that makes an impressive 390 horsepower. You can find some good examples with under 50,000 miles for about $18,000.
Considering that these cars retailed for over $90,000, we think that it is a great bargain.
12. 1999-2009 Honda S2000: $18,000
The nimble and high-revving S2000 is one of the best handling cars on this list and looks sharp enough to pass as a legitimate sports car. Plus, it's backed up by Honda's strong reputation for reliability.
11. 2014-2018 Infiniti Q60: $16,000
The successor to the G35 Coupe sports an aggressive, yet refined style that looks fast and has the performance to back it up.
It is one of the newest cars on this list, yet is still quite affordable these days thanks to some heavy depreciation.
10. 2012-2016 Scion FR-S & Subaru BRZ: $14,000
The joint sports car from Toyota and Subaru has become pretty affordable. Many felt that they were underpowered with only 200 horsepower, but we think that it is just the right amount of power for these nimble coupes that offer Porsche Cayman-level handling.
9. 1999-2005 Toyota MR2 Spyder: $11,000
The second generation, two-seater MR2 represented a good value for entry-level sports car fans when it was introduced in 1999. Today, it remains a strong value and is backed by an above-average record for reliability.
The MR2's mid-engine design is also a unique layout that allows it to handle as well as the best in the industry.
8. 2004-2008 Mercedes-Benz SLK: $10,000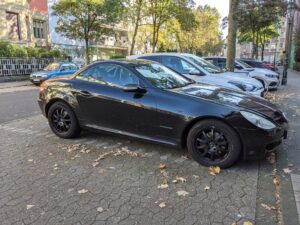 The second generation SLK that was launched in 2004 took its design inspiration from the Mercedes SLR supercar and is one of the most refined cheap cars that looks like a sports car.
7. 2003-2007 Nissan 350Z: $8,000
The Nissan 350Z was already iconic when it debuted in 2003 and has remained an excellent value in the sports car world.
Depreciation has gotten it down to under $10,000, which is amazing for such a focused machine that offers 287 horsepower.
6. 2006-2010 Pontiac Solstice & Saturn Sky: $8,000
These General Motors sports cars from the late 2000s didn't receive so many accolades when they were launched, but people now realize that they are quite capable sports cars. The base versions of these two-seaters produce 177 horsepower while the top of the line models, the Sky Red Line and Solstice GXP, make 260 horsepower.
If you are lucky, you may be able to find one of these higher powered models for less than $10,000.
5. 2004-2012 Mazda RX-8: $8,000
Mazda's non-conformist entry in the sports car arena features a unique rotary Wankel engine that generates 238 horsepower and offers suicide doors that really makes it look and feel like a proper sports car.
Reliability may not be its strong suit, but its current value makes it an extremely intriguing choice for a cheap car that looks like a sports car.
4. 2000-2006 Audi TT: $7,000
The launch of the Audi TT marked a breakthrough in the design of the modern roadster. Its rounded, sleek aesthetics undoubtedly represents the essence of what a sports car should look like.
Many of these luxury coupes and convertibles were sold, which makes it easy to find a good, used deal these days.
3. 2004-2008 Chrysler Crossfire: $6,000
The Crossfire is actually based on the Mercedes-Benz SLK. Despite sharing 80% of its components with the SLK, including its 215 horsepower engine, the Crossfire can be found for a few thousand dollars less than its luxury counterpart.
But, there is no question that it delivers the looks and the performance of a real sports car.
2. 1990-1995 Mitsubishi 3000GT & Dodge Stealth: $6,000
These classic coupes are truly the definition of cheap cars that look like sports cars. These beautiful, joint creations from Mitsubishi and Dodge already looked like they were from the future when they were launched in 1990 and actually look better than many modern sports cars today.
There aren't many used ones left, but you can find an older one for about $6,000.
1. 1996-2002 BMW Z3: $6,000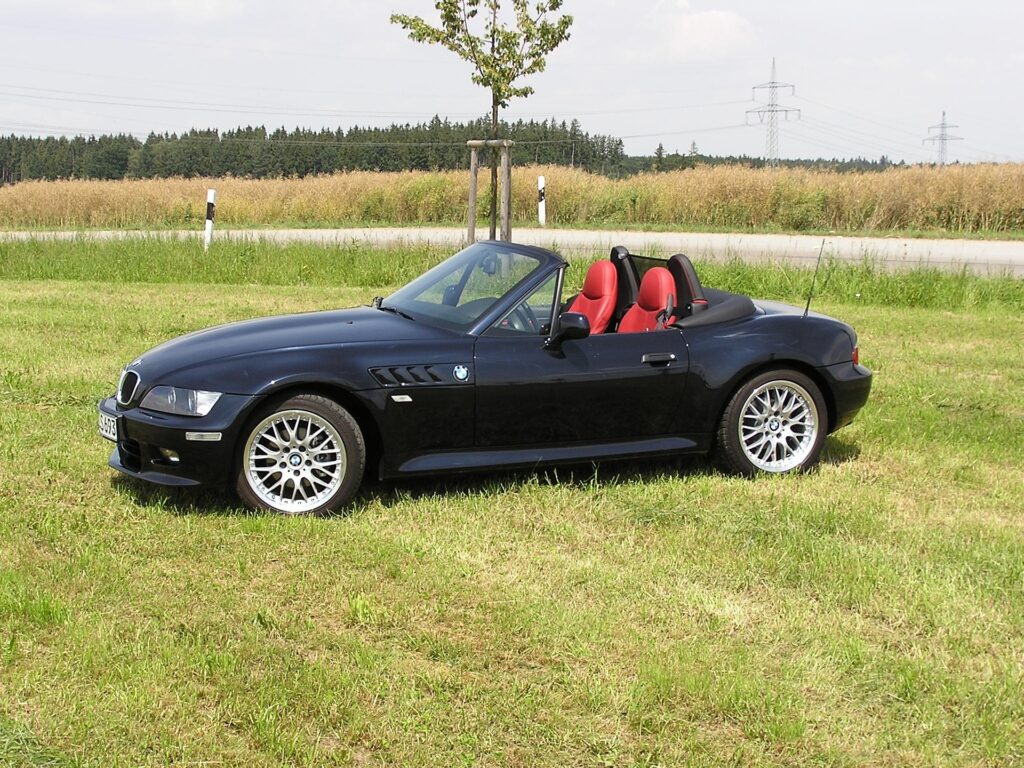 The legendary BMW Z3 roadster debuted as one of James Bond's rides in Goldeneye. Its ageless design and direct responsiveness deliver a true sports car experience.
They may actually be going up in value soon as more people continue to appreciate its simple elegance.
20 Cars That Look Like Supercars – Max $80,000
Now, we take a look at the best cars that look like supercars. In fact, some of these are legitimate supercars that have come down enough in value to be considered affordable.
Others feature a sleek and modern design that make them look exotic and will certainly stand out in a crowd of boring sedans and SUVs.
20. 2009-2012 Ferrari California: $80,000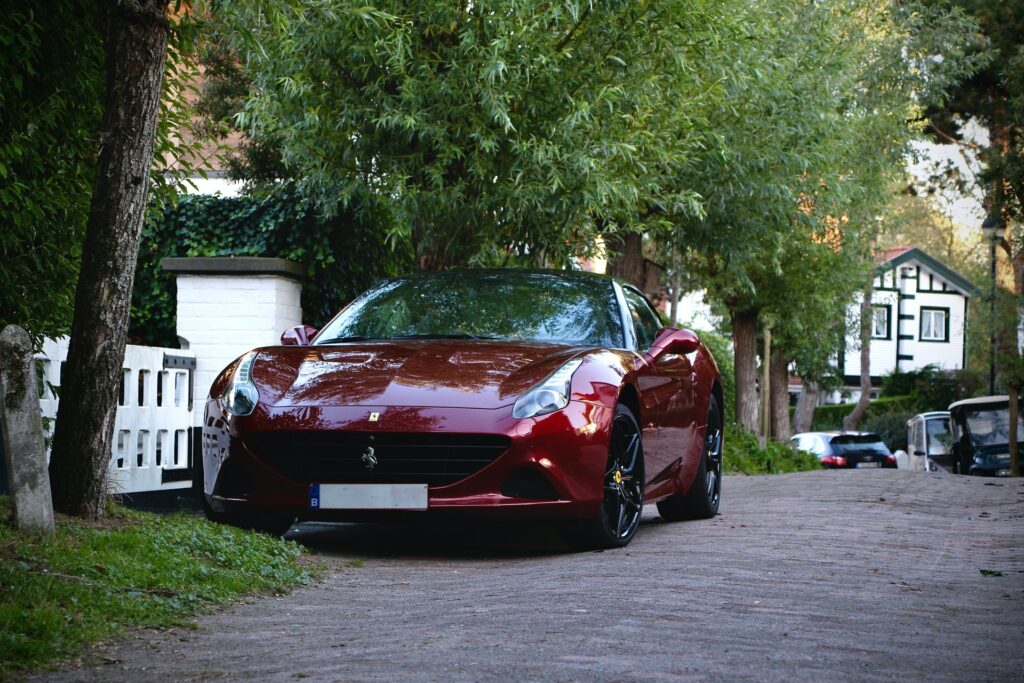 Can you believe that you can get a modern Ferrari for $80,000? There are a handful of Ferrari California models across the nation that you can get for this price tag at the moment.
The California delivers supercar looks and performance with its 4.3 liter V8 that produces 453 horsepower.
19. 2018-2020 Lexus LC500: $70,000
The sleek and sophisticated flagship Lexus coupe certainly looks exotic and can give any supercar a run for its money.
We are sure that its futuristic design will continue to look sharp for years to come.
18. 1991-1995 Acura NSX: $70,000
The first generation NSX still turns heads today. Its legendary design was a revolution back when it was launched in the early 1990s and its blend of performance and design is still good enough to be considered contemporary.
17. 1999-2003 Ferrari 360 Modena: $70,000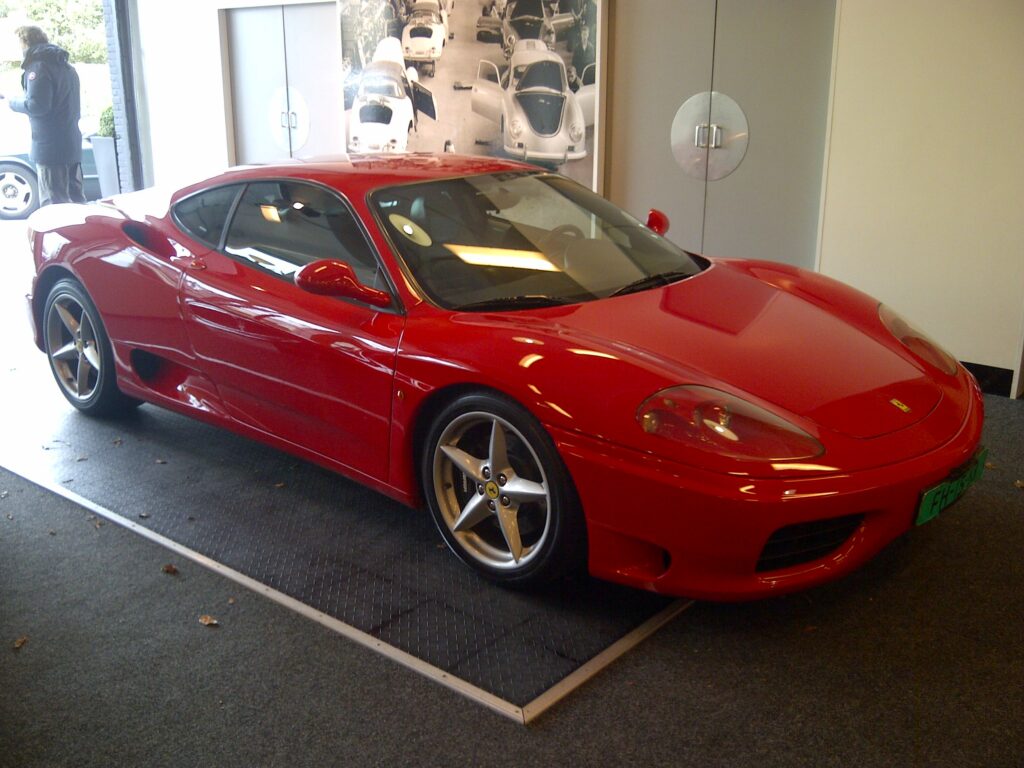 Here is another modern Ferrari on our list of cars that look like supercars. Ferraris are actual supercars, but these models have depreciated enough to be considered affordable now.
The 360's sleek lines and intoxicating power is sure to put a smile on your face each time you drive it.
16. 2020-present Chevrolet Corvette C8: $65,000
The latest Corvette is a true stunner, with exotic looks and incredible performance from its 490 horsepower power plant and its new mid-engine setup.
It is also one of the few cars on this list that you can buy new in this price range.
15. 2006-2010 Audi R8: $65,000
The first generation R8 has aged quite gracefully and still possesses the looks and performance to be considered supercar-worthy.
It was exotic enough for Tony Stark in Iron Man and it remains a modern classic today.
14. 2007-2010 Nissan GT-R: $60,000
Nissan's monster of a coupe doesn't just look fast, it is fast. With 480-485 horsepower, it delivers one of the quickest accelerations on this list and represents an excellent horsepower per dollar value.
13. 2014-2016 BMW i8: $60,000
BMW's sleek plug-in hybrid coupe and roadster convertible were launched in 2014 as a look into the future of electric supercars. They certainly were priced like a supercar when they debuted for over $130,000.
We think that they still look great and are even quite practical as you can get close to 30 miles per gallon, too, for less than half the original price.
12. 2017-2020 Alpine A110: $60,000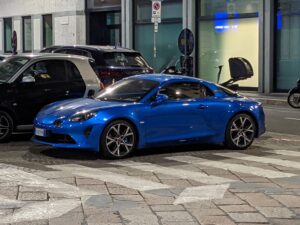 Here is an exotic French car that is only available in the European, Japanese, and Australian markets. The Alpine was developed by Renault and Nissan and can get from 0-60 in 4.5 seconds.
Its distinctive looks are not matched by many on the road today.
11. 2010-2013 Lotus Evora: $50,000
Lotus' flagship coupe not only looks like a supercar, it performs like one as well. Weighing in at just 3,000 lbs, the 276 horsepower engine propels the Evora from 0-60 in only 4.8 seconds.
10. 2020-Present Toyota Supra: $45,000
Here is another new option on this list of cars that look like supercars. The Supra's aggressive styling makes it look quite exotic.
Plus, you get Toyota's excellent reputation for quality and reliability, which is not found in most supercars.
9. 2005-2008 Lotus Elise: $45,000
The Lotus Elise doesn't seem to lose its value any longer. It actually might be appreciating in value as more enthusiasts realize what a great package this nimble sports car delivers.
8. 2016-2018 Alfa Romeo 4C: $40,000
Alfa Romeo's bold Italian design is evident in the stunning 4C. Its low and wide profile looks like a proper sports car that matches the looks of many supercars.
We love its beautiful wheel design and intimate, driver-focused cockpit.
7. 2005-2009 Aston Martin DB9 and V8 Vantage: $40,000
These Aston Martins represent some of the best values on this list. We still cannot believe that these cars, which were $120,000 when new, can be bought for such a low price today.
They are also some of the most elegant designs out there while still offering supercar performance.
6. 1994-2000 Dodge Viper: $40,000
The Viper was and still is one of the most exotic cars you can buy. It features one of the boldest designs ever created and offers performance that definitely puts it into supercar territory.
5. 2005-2007 Porsche 911: $35,000
The iconic 911 never looks or feels undermatched when it comes to supercar comparisons. We think that the early years of the 997 generation are a great compromise of price, performance, and looks when it comes to finding the right 911.
4. 2014-2016 Jaguar F-Type: $30,000
Jaguar's recent design revival yielded one of the best looking cars on the market today. The F-Type's sexy design can easily be mistaken for a car that cost thousands more.
Meanwhile, its raucous exhaust sounds remind you that it is a true sports car.
3. 2012-2014 Tesla Model S: $30,000
Here is a bit of a controversial addition to our list of cars that look like supercars. There is no denying that Tesla was ahead of its time when it launched the Model S in 2012. Its modern design still feels fresh today.
Additionally, its minimalist interior was certainly a departure from traditional layouts. Combined with its outrageous performance, we think that the Model S features many supercar qualities.
2. 2008-2011 Maserati GranTurismo: $25,000
There is no denying that the GranTurismo looks like a supercar. Some may argue that it is an actual supercar, given its Ferrari-sourced engine that produces 405 horsepower.
Either way, we believe that the GranTurismo is one of the best options for those who want supercar looks but don't want to break the bank.
1. 2005-2008 Porsche Boxster & Cayman: $15,000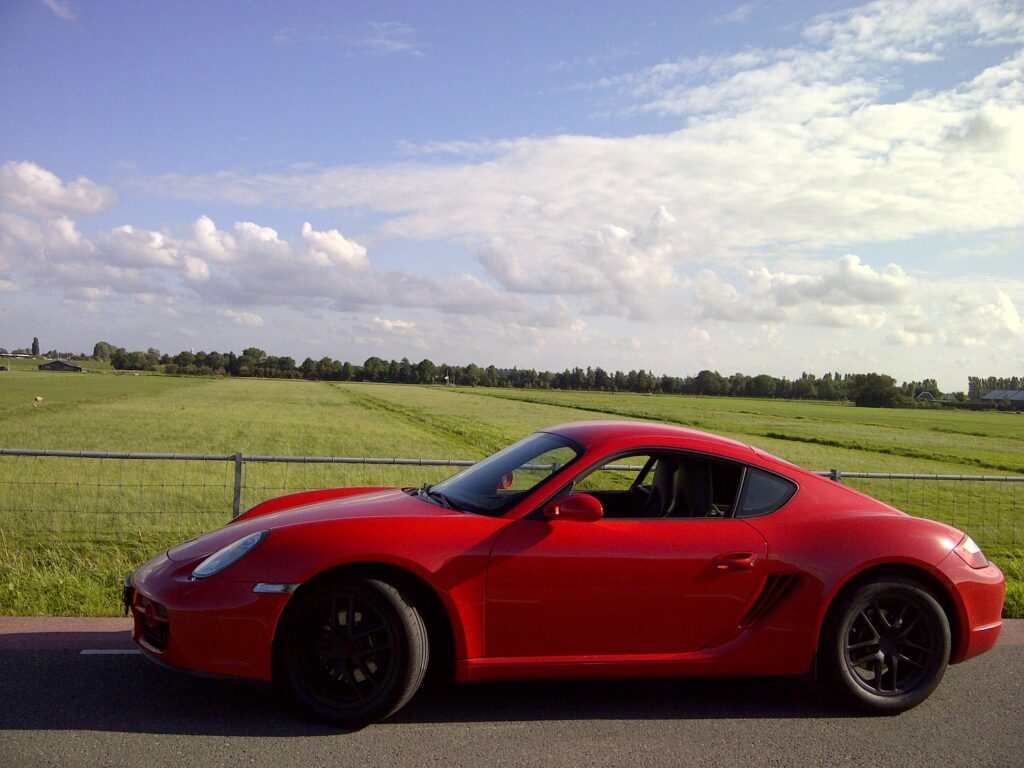 The number one option for cars that look like supercars is the Boxster and Cayman. These stylish coupes and convertibles look very similar to the more expensive 911, while providing even better handling due to its mid-engine layout.
The fact that you can get one today for under $20,000 makes it a true bargain.
Articles You Might Also Like