We researched all the data to find the most reliable supercars so that you can own your dream car without worrying about maintenance and repair costs. We also determined the specific years and generations that you should target so that you truly get the best bang for your buck.
We know that there are a lot of enticing deals for supercars out there these days, with some fairly modern Ferraris dipping under $100,000 as well as some Aston Martin and Maserati models going for less than $40,000.
But, a lot of these highly depreciated exotic cars may have gotten so cheap for a reason. It's one thing to be able to afford the sticker price of a car, but it is another thing to be able to maintain it.
The dreaded "Ferrari Tax," for example, refers to the elevated costs for virtually everything that has to do with maintenance or repairs for the car. Parts and labor automatically will cost you 2 to 3 times more than a normal car. There is also the issue of complexity. If you need to take the engine out just to change a headlamp, for example, those labor costs are going to add up quickly.
Still, there are a handful of reliable options out there that will give you the performance you are looking for without breaking the bank in upkeep.
We went through all the data online, including official resources like J.D. Power, Edmunds, and KBB, as well as many online forums with posts from actual owners, to figure out what are the most reliable supercars on the market today.
Definition of a Supercar
Before we dive into our list, it is helpful to determine what exactly is a supercar. Generally speaking, a supercar is a high performance sports car that is focused on speed and provides striking aesthetics. It should also be pretty exclusive, with lower production numbers than an average car to make it relatively rare.
All of that sounds pretty subjective, so we wanted to establish some standards so that we didn't include every sports coupe that looked nice. So, for this list, we considered cars that featured:
400+ horsepower
Top speed of 180+ miles per hour
8+ cylinder engine
We also wanted to keep the list pure and simple, so we did not include any SUVs or sedans – just traditional, 2-door coupes.
Additionally, we want to give you an indication of what it costs to maintain a typical supercar, so that you can compare it to the values that we have included for the most reliable cars and realize that you wouldn't have to pay such crazy rates.
For example, an oil change for the Bugatti Veyron costs about $20,000 to $25,000, while tires cost an eye-watering $38,000 per set.
McLaren estimates that it costs $30,000 each year to run its F1 model. Meanwhile, most older Ferraris require service that costs about $7,000 per year, and that is if there isn't any major work to perform on the motor.
If there is, then expect to pay about $25,000 to $30,000.
9 Most Reliable Supercars to Buy in 2021
9. Nissan GT-R – 2007 to 2021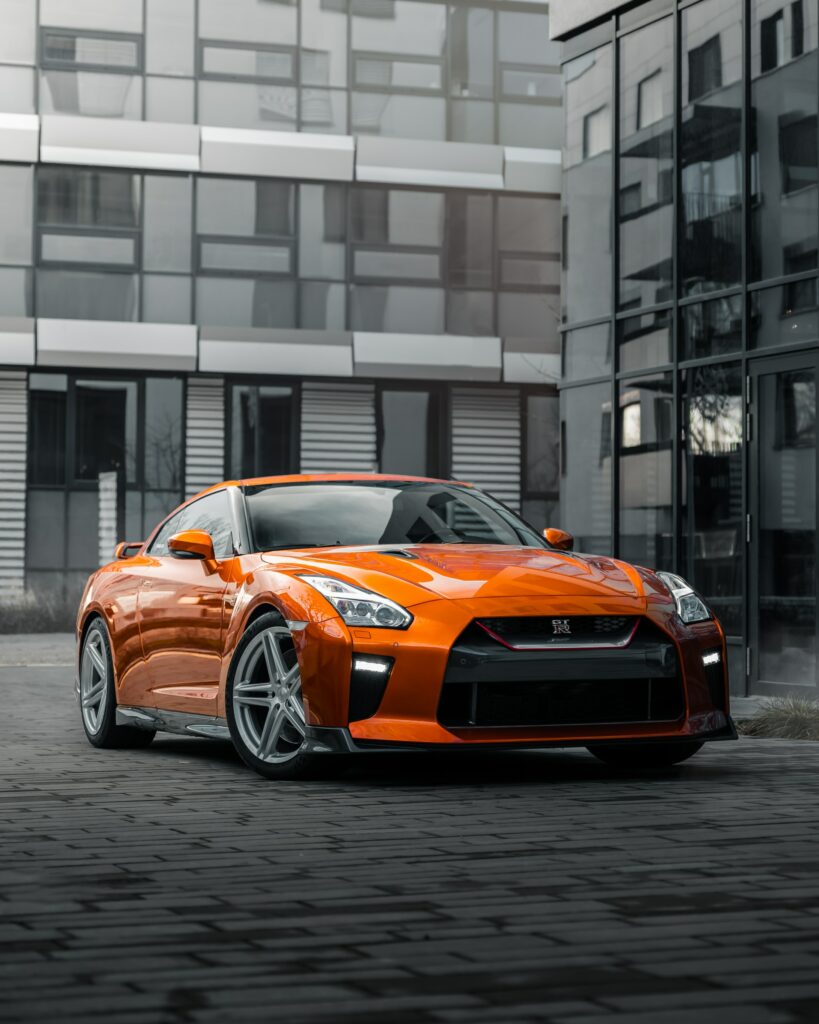 Starting our list off of the most reliable supercars is the sixth generation Nissan GT-R (R35). One of the fastest cars to ever come out of Japan, Nissan's brutally quick Godzilla has been in production since 2007 and offers anywhere from 480 to 565 horsepower.
As far as maintenance goes, many owners report that costs are not much more than a normal car, especially since Nissan parts are so common and labor costs are generally average for the brand.
According to Motor Trend, the 5-year cost to own a new GT-R will set you back about $9,000 in maintenance and $2,000 in repairs.
In total, that is $11,000 over 5 years, which is just over $2,000 a year, which is not so bad for a supercar that can take you from 0 to 60 in about 3 seconds.
8. Aston Martin V8 Vantage – 2009 to 2016
This Aston Martin offers modern, James Bond looks with killer performance to back it up. It's powered by a V8 that makes 380 to 420 horsepower for a price tag of under $40,000 for some earlier models, which is an extraordinary value for a car that retailed over $120,000.
Just think, you could grab an Aston Martin for less than the cost of a new, top of the line Toyota Camry.
Its reliability has been surprisingly strong as well, as there are many tales of people daily driving their Vantage with limited issues.
For example, auto journalist Doug Demuro famously owned a V8 Vantage for a year and documented all of his expenses. Jalopnik writer Freddy "Tavarish" Hernandez also wrote about his experiences with a V8 Vantage, which he picked up for just $36,000 in 2017.
He noted that the front-engine bay was pretty easy to access and that oil changes at the dealer run about $300, which isn't entirely crazy for a supercar.
Although this generation of the Vantage debuted in 2006, we think that the best years to target are from 2009 and up, when Aston Martin addressed some of the complaints.
These included items such as the quality of the leather in the interior and improvements to the O2 sensors.
7. Ferrari F430 – 2006 to 2009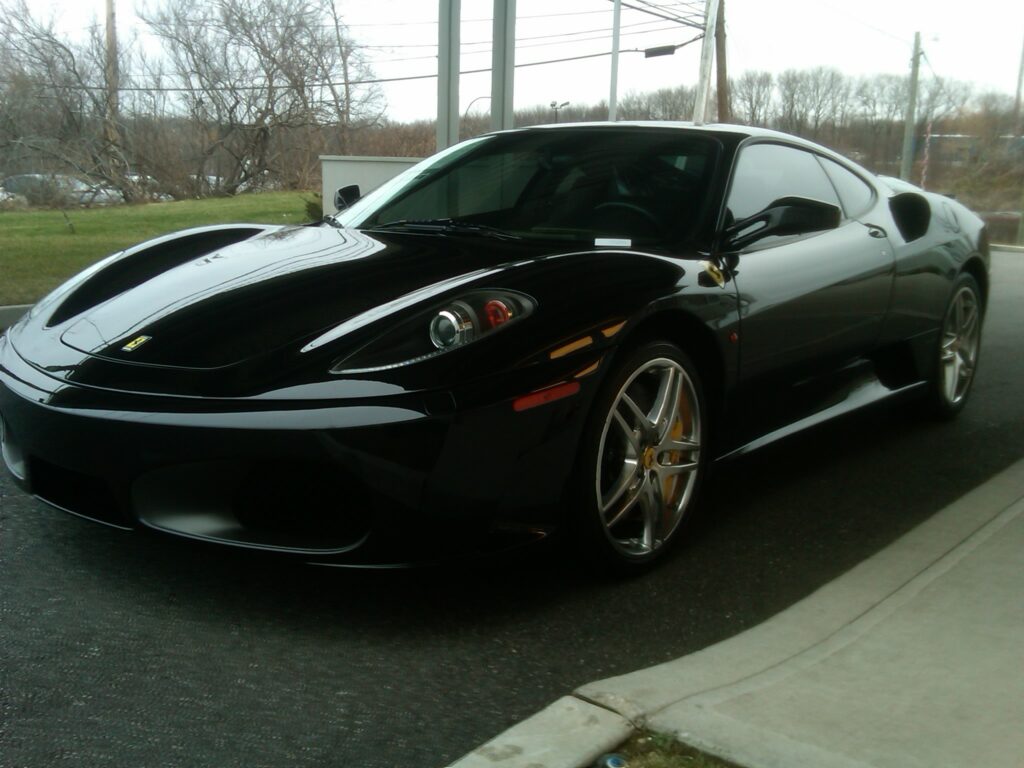 A Ferrari made it on to our list of the most reliable supercars! Previous Prancing Horse models may have a poor reputation for quality, but the F430 has proven itself to be quite dependable and relatively cheap to maintain.
It was the first Ferrari to use a timing chain in its engine instead of a belt, which were more failure prone and required service every 15,000 miles.
Still, there are some concerns to be aware of. The biggest issues some owners faced were issues with the exhaust manifold and with the motor mounts.
The F430 was launched in 2005, but we think you should look for a 2006 and up, when they updated the F1 hydraulic pump.
Even better is if you look for a 2008 or 2009, which is when Ferrari made the exhaust manifold a bit more robust.
Either way, the F430 is a modern Ferrari fit for everyday use and is certainly not a garage queen like models past.
6. Audi R8 – 2006 to present
Audi entered the supercar market with the introduction of the R8 in 2006. Since then, they have offered two generations of R8s and have produced almost 40,000 units, which is significantly more than most cars on this list.
That mass production has allowed Audi to perfect the R8 and make it one of the most reliable supercars that you can buy new or used.
But, what makes it so super? The first generation R8 featured a 420 horsepower V8 as well as a monster, Lamborghini-sourced V10 that produced 525 horsepower that debuted in 2009.
Still, some of the advanced technologies on the R8 are prone to fail over time. One of the biggest issues has been with the magnetic suspension shocks that can leak. The shocks at each corner of the car would need to be replaced, which can cost $5,000 to $10,000 depending on the cost of parts and labor.
But, the engines have been regarded as relatively bulletproof, making the R8 a great used value as well as a solid choice for a new supercar.
5. Lexus LFA – 2010 to 2012
No list of the most reliable supercars can be complete without a Lexus on it. Toyota's luxury brand is synonymous with quality and their entry into the supercar market continued to reflect this strong reputation.
The LFA debuted in 2010 and Lexus only made 500 examples worldwide. Its starting price was $375,000 (which many dealerships were able to markup due to the extremely limited supply), which made it one of the most expensive Japanese cars ever offered.
The LFA featured an insane 4.8-liter V10 that made 553 horsepower and was tested vigorously at the Nürburgring.
It was built with the same legendary Lexus quality that the brand has cultivated over the last 30+ years. Motor Trend interviewed a luxury sports car broker who specializes in LFAs and he noted that service costs have been quite reasonable while services are uncomplicated compared to other supercars, making it an excellent choice for a reliable supercar.
4. Ford GT – 2005 to 2006, 2017 to present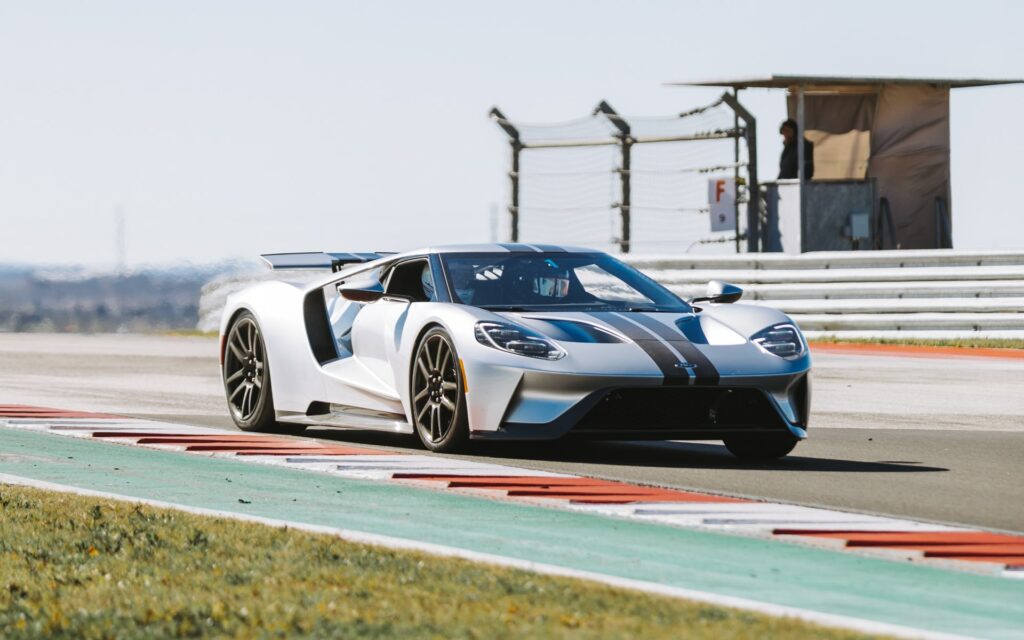 The Ford GT is one of the most reliable supercars you can buy, if you can get your hands on one. Both generations of the Ford GT seem to keep appreciating in value, with prices reaching over $1 million for second generation versions lately.
Their reputation as a top quality car is probably based on the fact that their engines are just tuned versions of the power plants that are found in millions of Fords worldwide.
For instance, the second generation GT's engine is a modified version of Ford's EcoBoost engine, which can be found in mass produced cars such as the F-150, Focus, and Taurus. This has allowed Ford to fine-tune its formula for success and be confident that the GT's engine is built to last.
Doug Demuro also owned a GT for 13 years and his total spend on maintenance and repairs was just under $17,000.
That's just $1,300 per year, which is pretty reasonable for a car that puts out 550 horsepower.
3. Acura NSX – 1997 to 2005
The legendary Acura NSX sneaks onto this list of the most reliable supercars despite its relatively low power output. But make no mistake, the NSX is just as capable as every other car on this list.
It was developed with the help of Formula One driver Ayrton Senna while its interior was inspired by a F-16 fighter jet's cockpit.
While the first generation NSX made only 270 horsepower, it is still quite impressive since it comes from a 3.0 liter V6. It also made up for its low output with its lightweight and razor sharp handling abilities along with its high build quality.
In fact, the NSX is regarded as one of the first supercars that could be driven daily without many issues.
We think the best years to target are starting in 1997 (the NA2 generation), after Acura made some performance upgrades to boost output to 290 horsepower.
Parts are getting a bit more expensive for this older car, but it is still quite reliable and routine maintenance is still affordable. A typical tuneup cost just $354, according to Repair Pal.
That is the benefit of being developed and built by Honda's engineering and production team.
Road and Track also detailed the journey of a man who daily drives his NSX and took it for a cross-country road trip (even through the snow). After 172,000 miles, his NSX didn't suffer any reliability issues. The only thing he noted was how fast he went through rear tires.
2. Lexus LC – 2018 to present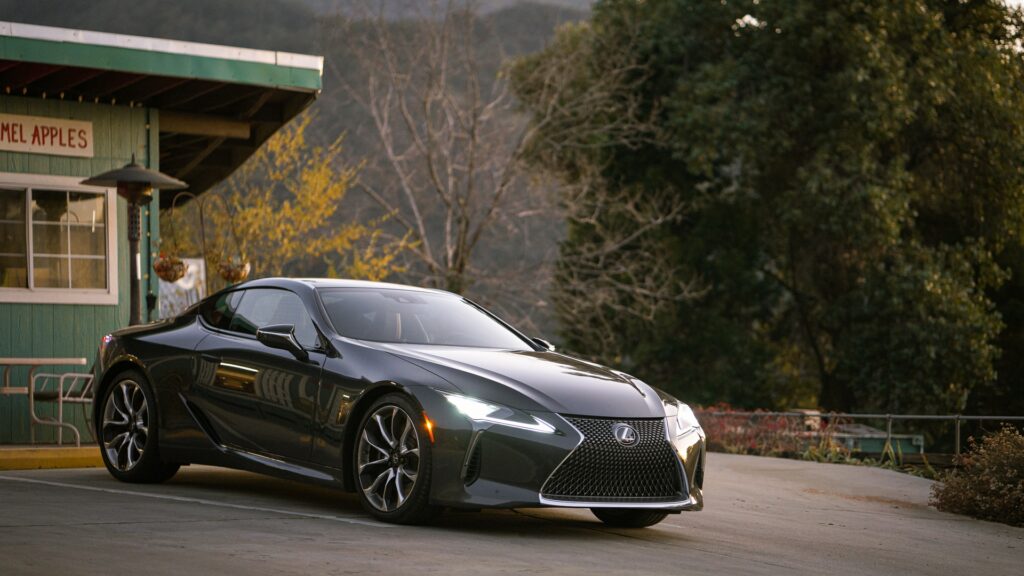 Lexus' newest supercar is also widely considered as one of the most reliable ones on the market today. The LC500 was launched in 2018 with a massive 5.0-liter V-8 that cranks out 471 horsepower along with 398 lb-ft of torque.
There is also a hybrid version available that makes use of both a V6 petrol engine and two electric motors.
Lexus' reputation for building reliable cars continues to get stronger and there are no doubts that the LC will carry on this honor.
Lexus is routinely named as the most reliable brand on the market and their first supercar has proven to be extremely reliable, so we think that the LCs are just as solidly built and should provide owners with miles and miles of headache-free fun.
1. Porsche 911 Turbo – 1975 to present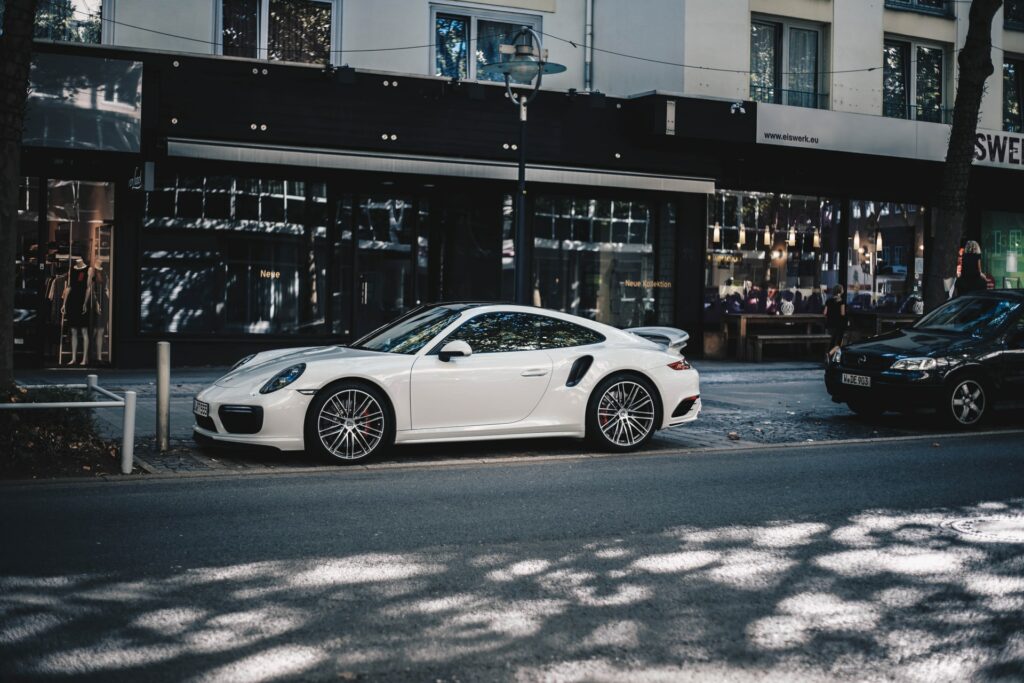 The Porsche 911 Turbo captures the top spot as the most reliable supercar on the planet. There is no other company on this list that builds as many focused sports cars as Porsche.
In fact, they have produced over 1 million 911s since 1963, giving them an experience that is unmatched by any other brand.
The studies and surveys back this argument up, as well. J.D. Power named the 911 the most dependable model on the market for the 2nd time in the last 3 years.
The 911 Turbo is just as robust as the base versions of the 911, but with a larger engine that elevates it to supercar-level performance. For instance, the latest 992 Turbo S puts out 640 horsepower that propels the car from 0 to 60 miles per hour in just 2.2 seconds, which is one of the quickest cars that Car and Driver has ever tested.
Edmunds says that the 5 year cost to own a 911 Carerra is roughly $12,000 in maintenance and repairs, so we think the 911 Turbo would be in the same ballpark. $2,000 to $3,000 per year is a pretty low cost considering the insane performance that the 911 Turbo gives you.
Summary – Most Reliable Supercars
The list of the most reliable supercars is dominated by Japanese automakers, but there are a few entries from Germany, America, and Britain. These supercars are bound to give you thrills without hurting your wallet.
Most supercars require tens of thousands of dollars each year to keep running. We think that the list of vehicles here should cost about 3 to 5 times less.
As long as you realize that you should budget at least a few thousand dollars for maintenance and repairs each year for any supercar, then you should be set.
Articles You Might Also Like