We evaluated all the tires on the market to find the best all-terrain tires for F150 owners who are looking for rugged tires that can withstand anything.
We made sure to balance our analysis with equal weight for on and off-road performance, handling in every weather condition, ride quality, and tread life.
Additionally, we looked for tires that are available in multiple sizes and can be spec'd to be light truck (LT) and XL-load rated since the Ford F150 can be used in so many different ways and in different environments.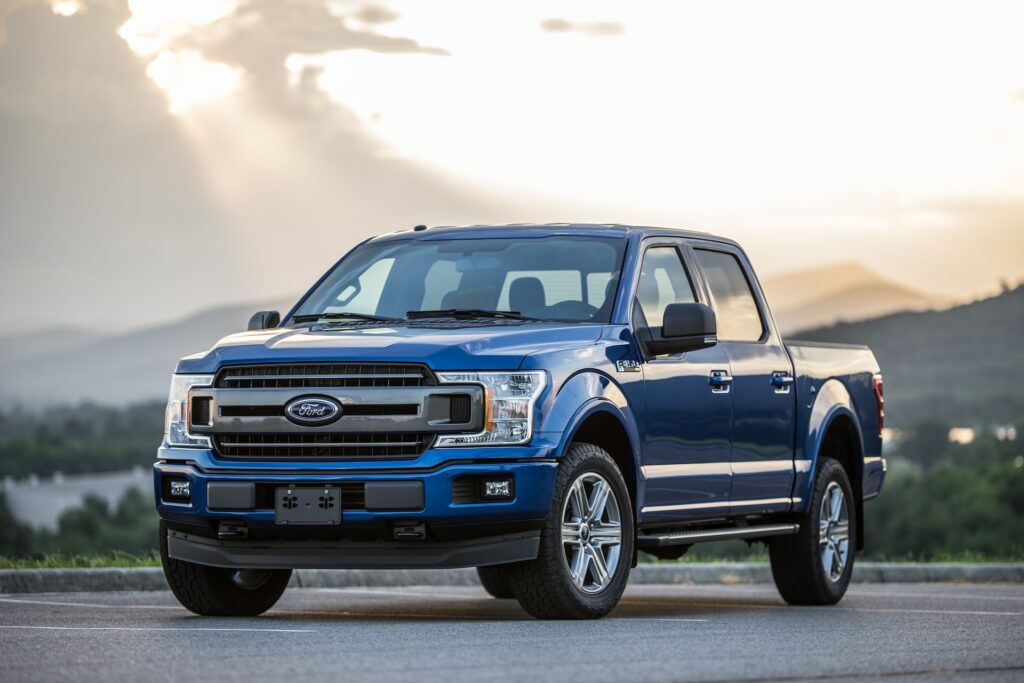 We also verified our top choices with feedback from real-world owners and online forums like F150online.com and F150Forum.com to confirm that people are actually happy with these tires over the long-run.
So, let's see what the best all-terrain tires for the Ford F150 are.
Please be aware that some of the links mentioned in this article are affiliate links, which means that we will get a small commission if you make a purchase through those links, but it will be no extra cost to you. Thanks for your support!
Finding the Best All-Terrain Tire for F150 – Methodology
First, we had to define what the "best" tire should mean in this case. You probably bought a F150 for its excellent blend of on and off-road capabilities, durability, practicality, and value.
Therefore, we considered the same criteria when evaluating all-terrain tires for this list. We focused on the performance of each tire on different types of unpaved surfaces, such as dirt, gravel, and mud, as well as on highways.
We also considered each tire's treadwear rating and only looked for rubber that would provide you with lots of miles.
Additionally, we added cost as a major factor in our study, especially since we found that higher prices does not always mean better performance in the all-terrain tire market.
Of course, we also took time to research the specific sizes of each tire to make sure they fit all of the years and models across the nine generations of F150s dating back to 1975.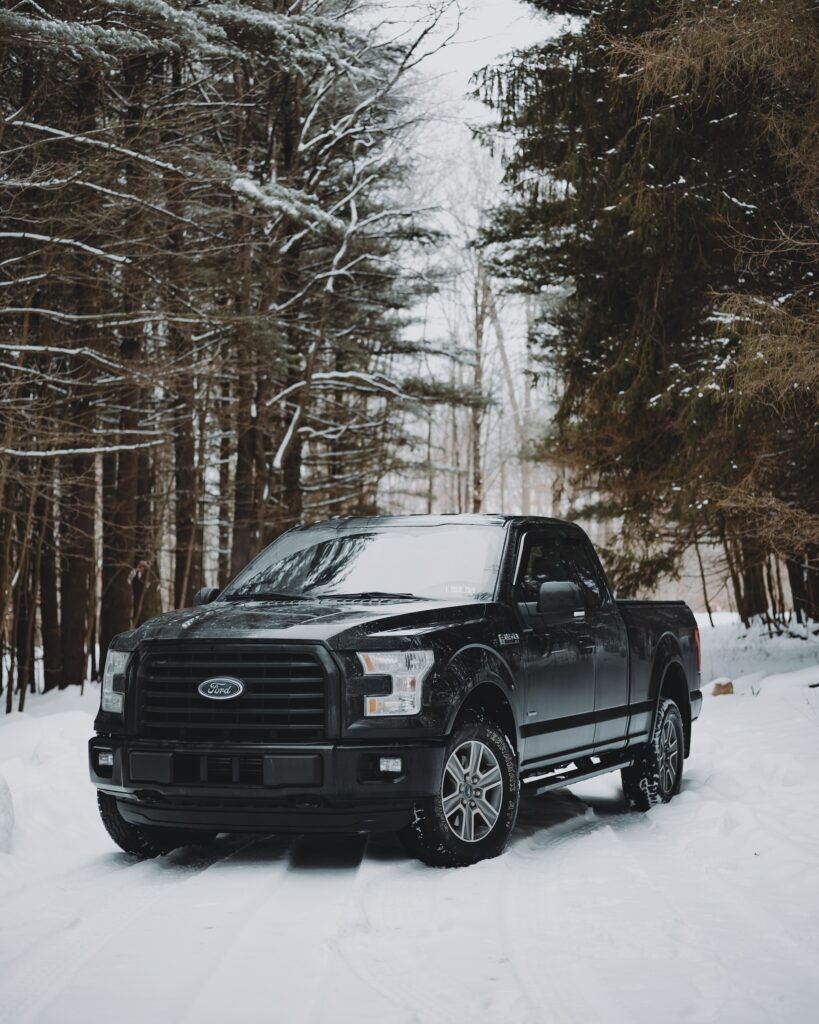 All the tires on our list are offered in multiple sizes and should fit the majority of F150s, including Standard Cab, Supercab, and SuperCrew versions along with different trim levels like XL, XLT, Lariat, King Ranch, Platinum, Limited, Tremor, and Raptor.
LT vs. Non-LT Tires
One final note – if there are multiple versions of the tire you selected and you are choosing between a LT and non-LT tire, the major differences to know are in the strength and stiffness of the tires.
LT tires are reinforced with extra steel and stronger sidewalls so that they can endure longer in harsh conditions and under heavy loads.
If you regularly haul cargo or tow a heavy trailer, or you frequently drive through extremely rough terrain, then you should consider an LT version of the tire.
Instead, if you plan on using your F150 around town or mostly on highways and don't plan to use it on a job site, then the non-LT version should be sufficient.
We also compared every online tire seller and found that Tire Rack consistently offers the best prices & free shipping (even directly to your installer). They also include:
• FREE 2 year Road Hazard Protection with no-cost roadside assistance
• Tire Replacement Benefit to reimburse you 100% of the price of a damaged tire up to $599 per tire
• Flat Tire Repair Coverage up to $40 per tire
• Mobile Tire Installation Service that can come to your house
• Fast shipping usually in 1 to 2 business days

We've never seen a more generous benefits package from any other retailer, so we added a link to Tire Rack for each tire below.
The 5 Best All-Terrain Tires for F150
This brand from Europe is gaining popularity due to the consistently impressive tires that they keep putting on the market, which are also usually 10-20% cheaper than most other tires.
In fact, they are one of the best all-around all-terrain tires that we have ever evaluated, regardless of price.
They engineer their tires by using advanced computer-aided designs and investing in premium compounds, which help them gain an edge against many well-known brands.
Those efforts have paid off, as these tires were rated #1 out of 33 "On-/Off-Road All-Terrain Tires" in Tire Rack's latest customer survey and were the only tire that earned an "excellent" score in all categories, including off-road traction, dry, wet, and snow performance, comfort level, and overall longevity.
That also includes beating out big brands like Michelin, Continental, and Bridgestone in the all-terrain category, despite their lower price.
On top of that, Vredestein provides an 8 Year / 70,000 Mile treadwear warranty, making them one of the best bangs for the buck you can get for your F150.
---
These Toyo tires were developed specifically for pickup trucks and SUVs that frequently go off-road and are engineered for extra ruggedness. The fact that they are offered with an LT version and with different load ranges make them one of the most accessible and capable all-terrain tires for the F150.
Owners stand by these tires as well, as they earned 3rd place out of 33 "On-/Off-Road All-Terrain Tires" on Tire Rack's customer survey.
These tires were only one of two tires that received a 9.0 or above for their off-road, dry, and wet performance. Additionally, they are extremely long-lasting and earned the 2nd highest grade for treadwear among the 33 tires.
Tire Rack ran their own test with these Toyos and were also impressed by their "surprisingly plush" ride quality and strong handling abilities.
Motor Trend was equally impressed in their glowing review of the Open Country A/T IIIs in 2020.
Toyo includes a 5 Year / 65,000 Mile treadwear warranty for P-version tires and a 5 Year / 50,000 Mile for LT tires.
---
These Coopers have emerged as a consumer favorite and are routinely ranked at the top of the pack in comparisons and surveys.
In fact, these Discoverer AT34S tires earned 4th place out of 33 "On-/Off-Road All-Terrain Tires" in Tire Rack's survey.
They even received the best overall score for their dry weather performance and was rated for having one of the best off-roading capabilities in the dirt, sand, and mud.
Tire Rack's own comparison test concluded that these tires are one of the best all-around choices and offer class-leading noise comfort and wet traction, too.
Cooper's 6 Year / 65,000 Mile treadwear warranty along with the fact that these tires are manufactured in the USA should certainly give you some peace of mind as well.
---
Yokohama's top-of-the-line all-terrain tires are renowned for their ruggedness and excellent ride quality. They are also available in multiple sizes as well as a LT version and can fit almost any F150 model out there.
They also emerged victorious in Tire Rack's own comparison test of the best all-terrain tires and were named the most complete package for both on and off-road.
Additionally, Yokohama provides a 5 Year / 60,000 Mile treadwear warranty (5 Year / 50,000 Miles for LT version).
---
No list of the best all-terrain tires for the F150 can be complete without one of the legends in the field.
BFGoodrich's tough and rugged All-Terrain T/A KO2s come from a long line of ultra-capable all-terrain tires. These latest versions continue to deliver top tier performance, ranking 5th out of 33 "On-/Off-Road All-Terrain Tires" in Tire Rack's customer survey after an astounding 24 million miles of reviews.
Their unwavering consistency is one of the reasons why these tires have remained so popular. Motor Trend even gave these tires a strong recommendation in their in-depth review.
Their 6 Year / 50,000 Mile treadlife warranty completes what is one of the most compelling offers on the market.
---
Best All-Terrain Tire for F150 – Summary
We believe that these five tires are the best all-terrain tires for the F150 that you will find. They all manage to excel in rugged conditions, but still offer a smooth and quiet ride, which is quite a rare combination to find in an all-terrain tire.