We compared and picked the best tires for Tesla Model 3 19 inch wheel models for every type of weather, including all-season, summer, and winter tires.
The 19 inch wheels on the Model 3 are a bit more aggressive than the base wheels, which means that they deserve a dynamic and responsive set of tires to maximize their performance.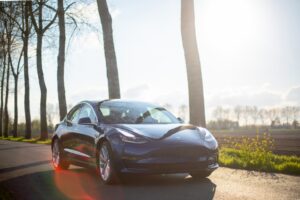 Luckily, the size of the Model 3's 19 inch wheels are pretty standard compared to the rest of the industry at 235/40/19, so there are many solid tire options from the best brands to choose from.
We also know that there are Tesla owners in every climate, so we made sure to find suitable tires for those who can run all-seasons as well as a dedicated set of just summer and winter ones.
So, let's see what the best tires for Tesla Model 3 19 inch wheel models are so that you can upgrade your rubber and get the most performance and range from your Tesla.
Please be aware that some of the links mentioned in this article are affiliate links, which means that we will get a small commission if you make a purchase through those links, but it will be no extra cost to you. Thanks for your support!
Order your next set of tires online and get FREE SHIPPING when you buy through Tire Rack! You can even get your tires delivered directly to your local installer free of charge.
Best Tires for Tesla Model 3 – 19 Inch Wheels – All-Season
These CrossClimate2 tires are one of the most well-rounded all-season tires on the market that fit the Model 3's 19 inch wheels. They were even ranked 1st out of 57 "grand touring all-season tires" according to the latest 2022 customer survey.
They earned the highest score in every single category, including wet and dry performance, winter performance, comfort, and treadwear.
We think that their exclusive "PIANO Noise Reduction Tuning" technology on their tread pattern makes them one of the smoothest, yet highest performing tires available.
Continental's ExtremeContact line is a great alternative to the Michelin tires for someone looking for a bit more performance.
These "ultra high performance all-season tires" earned a 9.0 or higher for their wet, dry, and snow performance and were also rated as having the highest ride quality in their class.
They are probably best for Tesla owners who demand more grip than the average driver throughout every season.
Best Tires for Tesla Model 3 – 19 Inch Wheels – Summer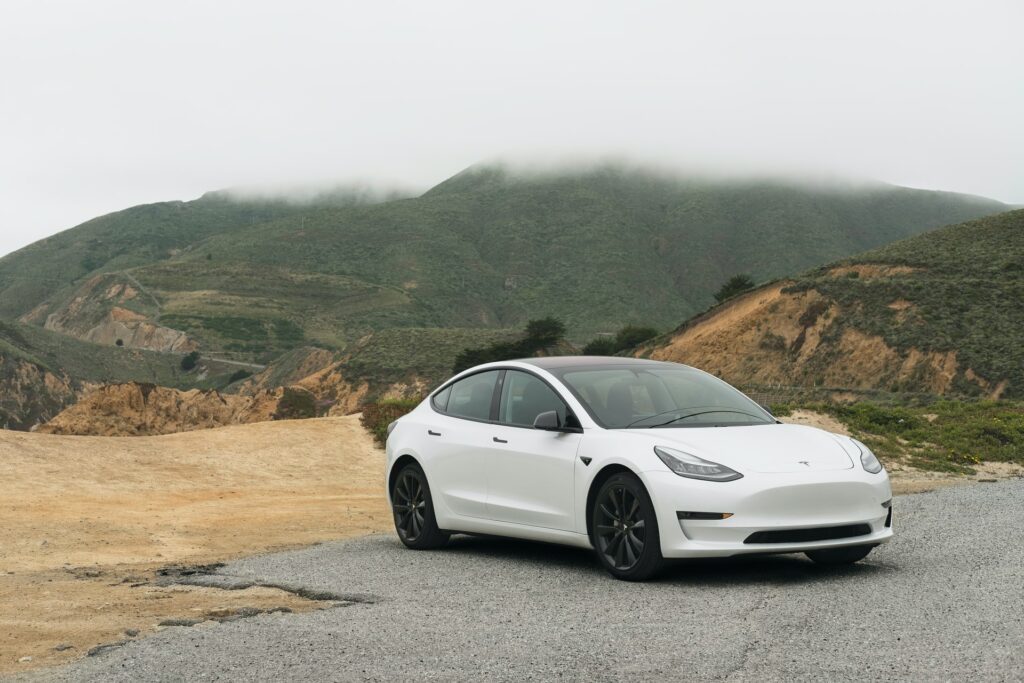 Michelin's Pilot Sport line is the undisputed king of high performance summer tires and delivers some of the best overall performance for owners who want to maximize their handling, grip, and comfort.
They captured 1st place out of 34 competitors in the "max performance summer tire" category. The Pilot Sports were the only tire rated above a 9.0 for their wet and dry performance.
They also earned the highest score for comfort, ride quality, and noise.
Overall, these are one of the best tires for Tesla Model 3 19 Inch wheel owners who want a blend of performance and refinement.
These Pirelli's are another top option for 19 inch summer tires for your Model 3.
They also scored high marks for their wet and dry performance, earning an 8.7 for wet performance and a 9.2 for dry performance.
Meanwhile, owners were also happy with their comfort, rating their ride quality an 8.5 and noise level an 8.4.
The P Zero Nero GTs also scored the highest rating for treadwear, which makes them a very practical choice for those looking to maximize performance but are still mindful of durability.
Best Tires for Tesla Model 3 – 19 Inch Wheels – Winter
These performance winter tires from Vredestein were developed specifically for sports cars and high-powered crossovers, so they are the perfect choice for the Model 3.
They ranked first in the latest customer survey of "Performance Winter Tires" and offer some of the best comfort out there in terms of ride quality and road noise.
The Wintrac Pros also are labeled with the three-peak mountain snowflake (3PMSF) symbol, which confirms their capability in snowy and icy conditions.
Pirelli's performance snow tires are also a great fit for Model 3s with 19 inch wheels. They were engineered with advanced cold-weather technology, such as their "high-density 3D sipe technology" that improves braking performance in the snow.
They also qualified for the three-peak mountain snowflake (3PMSF) symbol, which means they are rated for use in heavy snow and icy weather.
Owners rated the Winter Sottozero 3s with a 9.0 for light snow traction and an 8.4 for deep snow traction.
Best Tires for Tesla Model 3 – 19 Inch Wheels – Summary
We hope that this comprehensive list of the best tires for Tesla Model 3 19 inch wheel models can point you in the right direction for your next tire upgrade.
All of these choices offer superb performance, excellent efficiency, and supreme comfort so that you can fully realize the potential of your Model 3.
While the stock Michelin and Hankook tires that originally come with the Model 3 are okay, we think that outfitting one with a set of tires from this list will take your car to the next level.
Articles You Might Also Like