BMW really wants you to try their latest cars.
Thankfully, their marketing team remains one of the most active in the automotive industry and launched their popular Ultimate Driving Experience tour for 2023.
This 26-stop tour was active across numerous destinations across the US throughout the year and showcased BMW's latest machines with an autocross event, street driving opportunities, and several display vehicles for guests to examine.
I was lucky enough to receive an invitation to their event at the Nassau Coliseum in New York.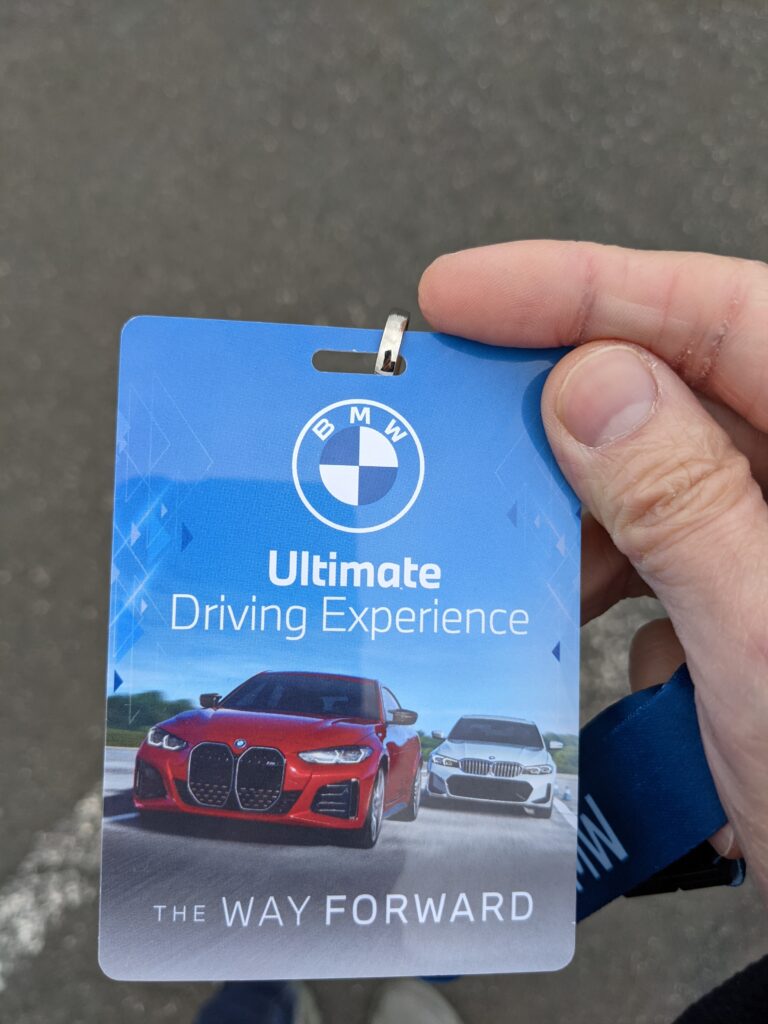 So, I took a trip out to Long Island on an unseasonably cold April day to meet up with the BMW team and drive some of their latest offerings.
The Ultimate Driving Experience in New York
Our event was held at the parking lot of the arena and featured two distinct sections – a registration and display area along with an expansive autocross course.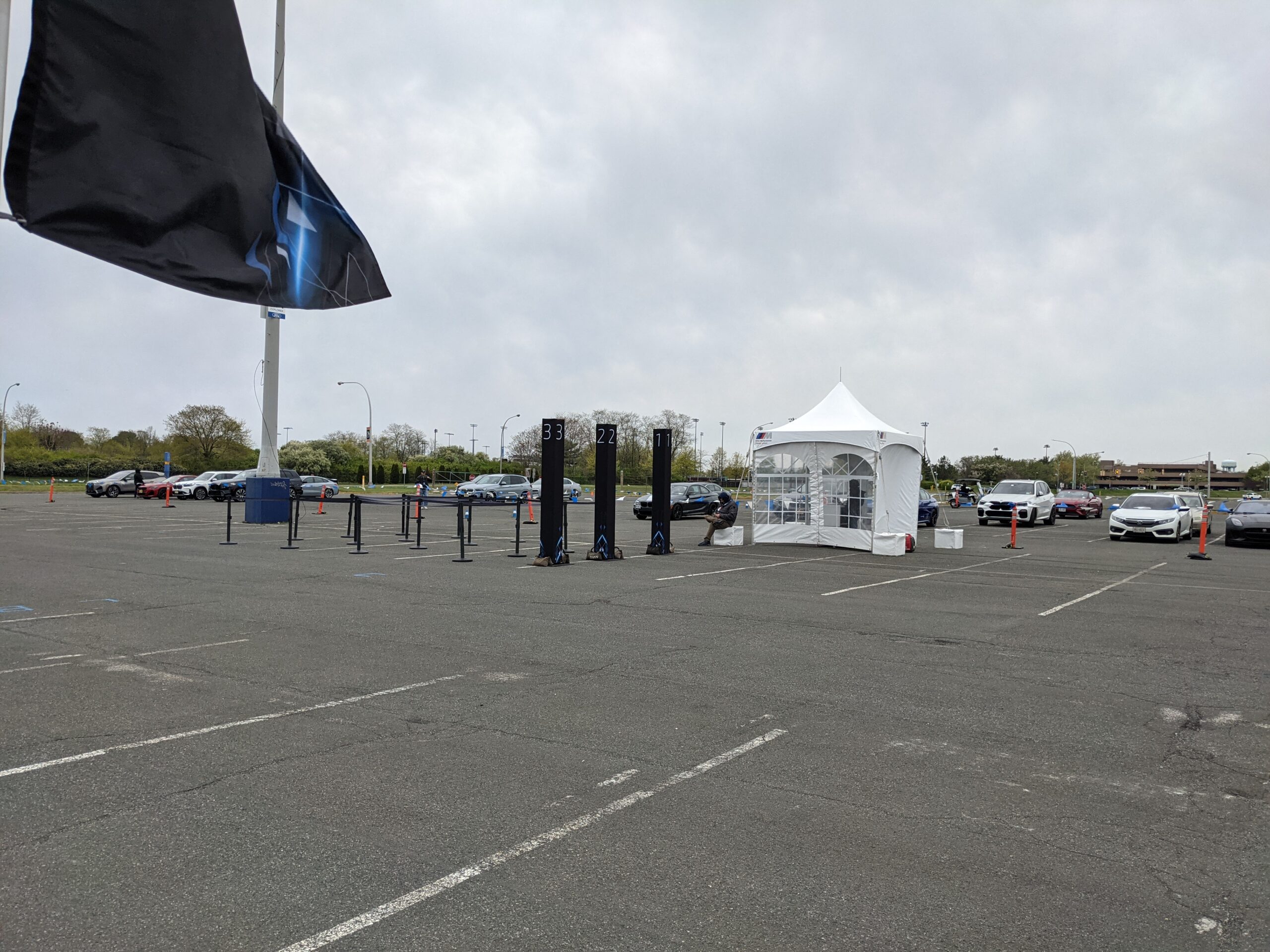 The display vehicles on hand included an M2 and M4, the new iX SUV, the monstrous XM SUV, and the elegant i7.
The M coupes looked a lot nicer and distinctive in-person compared to the recent press photos at their release. Up close, you could see the lines and details of the car better and really get an overall sense of their cohesive design.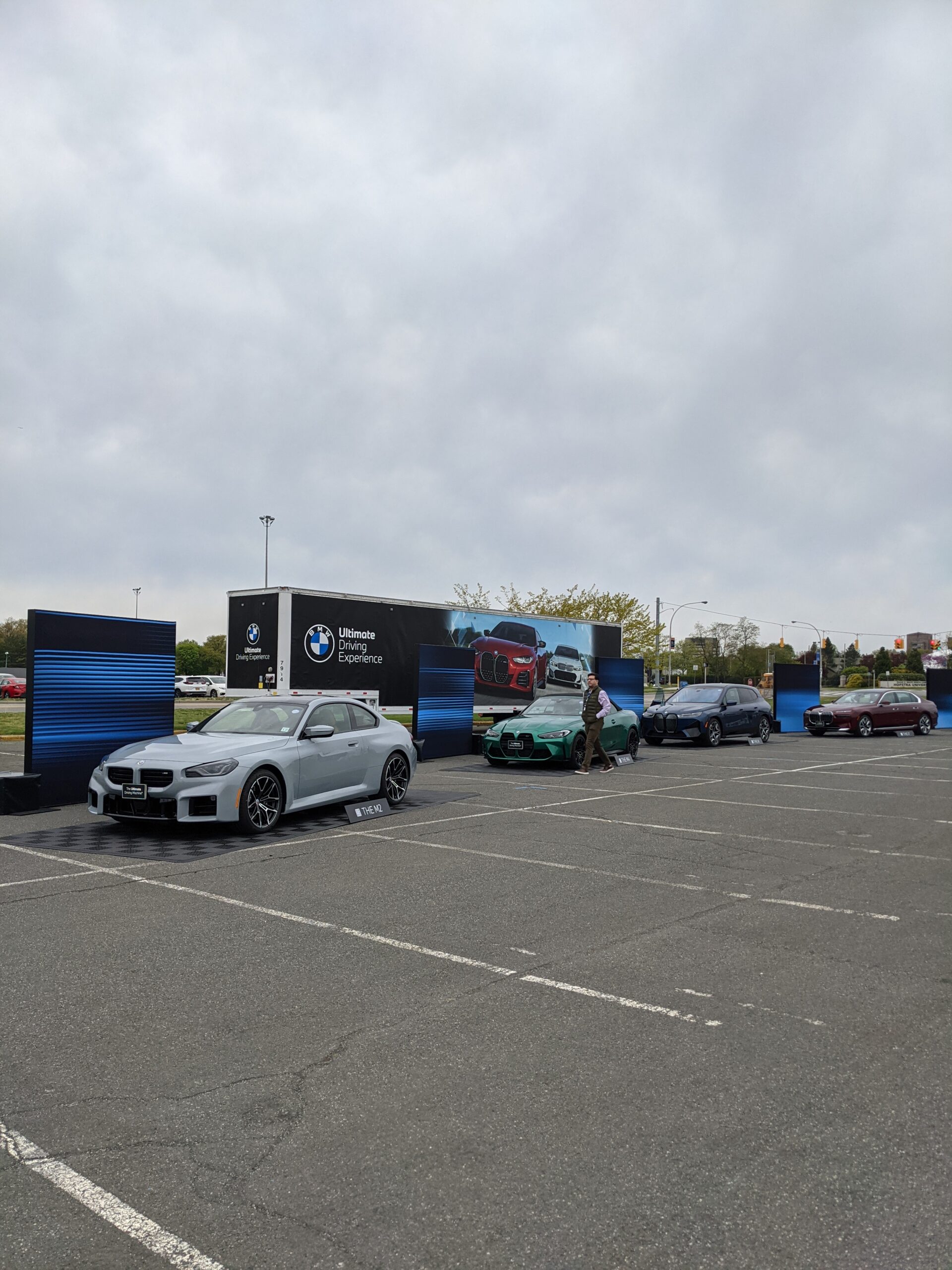 The same could be said about the iX and i7, which are fully electric and similar to their popular X5 and 7 Series models.
These dedicated EV versions looked sleek and modern, yet still retained BMW's classic, two-kidney grill concept. Overall, we would rate these designs above-average compared to the contemporary options on the market today.
However, the same praise cannot be given to the XM.
On the front-end, it features an overly boxy design with strange, split headlights and harsh angles. Meanwhile, the rear feels quite anonymous, with downmarket taillights that seem to be lifted from the much cheaper 2 Series.
Reviews say that the XM is an absolute hoot to drive, with 483 horsepower cranked out of a 4.4 liter twin-turbo V8 and an additional 194 horses from an electric motor.
It better be a joy to drive, because it might not win over many hearts on just its looks alone.
The Autocross Event
While looking at BMW's latest models is quite enjoyable, the real fun is in taking the Ultimate Driving Machine's cars out for a spin.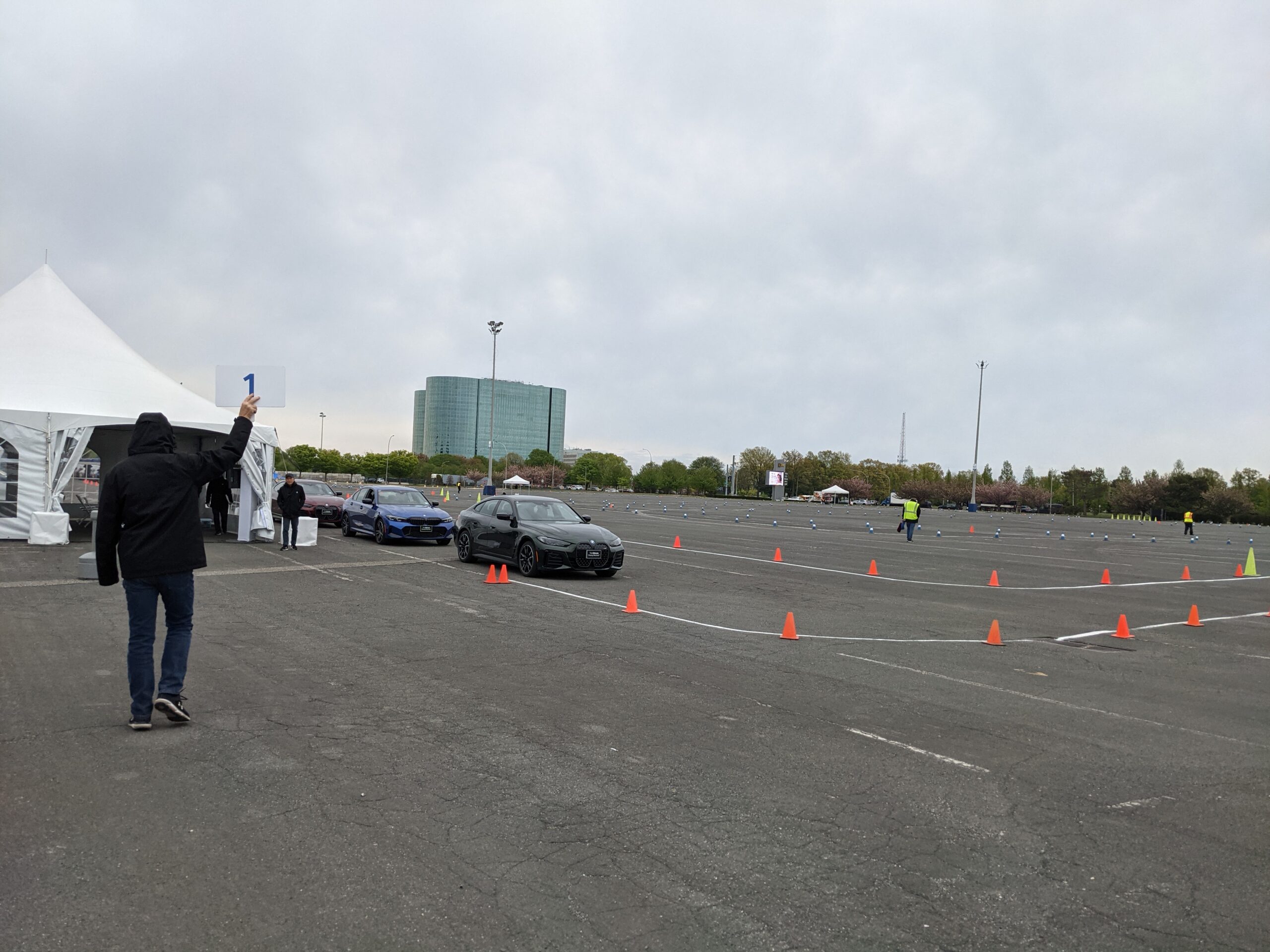 Our autocross event featured the 2023 330e xDrive and the 2023 i4 M50. We were given the opportunity to drive them back-to-back on the course to get a feel between BMW's hybrid electric and fully electric powertrain.
The 330e xDrive starts at $46,900 and features a 2.0 liter twin-turbo along with an "eDrive" electric motor, giving it 288 horsepower and 258 lb-ft of torque. 0-60 is reached in 5.6 seconds.
The i4 M50 is priced at a starting MSRP of $68,700 and is powered by dual, all-electric motors that pump out 536 horsepower and 586 lb-ft of torque. 0-60 is covered in 3.7 seconds, while it also offers 221-271 miles of range per charge.
So, how do they drive?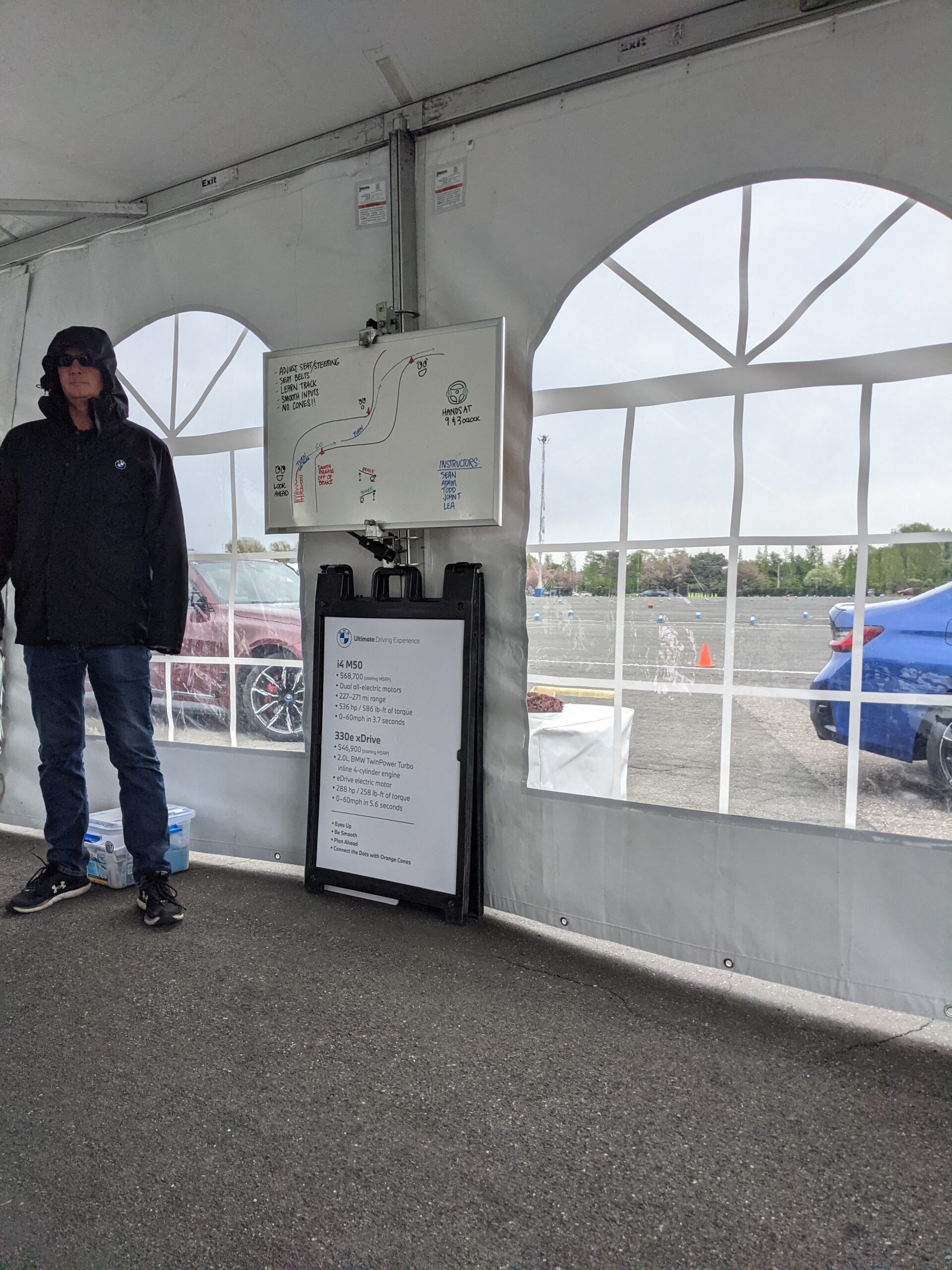 I was first assigned to the 330e xDrive, which was nicely appointed and felt like a luxury sedan. I took it through its paces around the ~30 second autocross lap and got a sense of its speed and handling abilities.
My first reaction was that it was competent, but not pulse-racing. It was confidence-inspiring in the corners and offered ample straight-line speed, but it wasn't head or shoulders above anything else that I have sampled in the entry-level luxury sedan market.
Next up was the i4 M50. The interior felt a bit more modern and upscale, with a larger and longer display and a steering wheel that felt like it was wrapped in a higher grade material.
Meanwhile, the driving experience was where the i4 M50 really stood out. While the 330e xDrive was quick, the i4 M50 was downright fast.
It also felt just as crisp in the corners, despite weighing almost 1,000 pounds more.
The i4 M50's regenerative braking was also a cool feature that allowed me to regulate the car's speed in a different manner than either through braking or just coasting.
The Verdict
When comparing the two, the 330e xDrive is no match for the much faster (and much pricier) i4 M50. The i4 M50 does everything the 330e xDrive can do, but with more aplomb.
The i4 M50's fully electric setup is also aligned to be more futureproof than the 330e xDrive, which only manages 20 miles of electric range.
But, when comparing these modern sedans to all other previous BMWs, they just don't seem as engaging.
Yes, they are faster and offer a superior build quality, but they don't quite feel like the Ultimate Driving Machine.
One issue is likely due to their weight – both cars weigh over 4,000 pounds, which is unheard for a hardcore sports car.
But, new safety regulations and the addition of batteries make these cars much porkier than their predecessors.
BMW has done a fine job in making these cars handle well, but it is still not the same as the more pure, more raw qualities that were found in BMWs through the mid 2000s (outside of M cars).
Still, we must embrace the future, and if it will be EVs, then the i4 M50 is the perfect choice for future motoring.
Final Notes
We would like to thank BMW North America for extending an invitation to try out their vehicles. The event was overall a pleasant experience (although it would have been nice to have some light snacks and refreshments).
We hope that they will return for another tour in 2024 and we would highly recommend you to try to secure an invite.