We looked through all the tires available for every season to determine the best tires for BMW X3 M40i owners who want the best mix of performance and value.
The X3 M40i is an ultra capable SUV that blends utility with high-octane performance, so owners undoubtedly want a tire that can help maximize its potential.
But, we have heard numerous complaints that the original factory tires that come with the X3 M40i are a bit lacking in their handling as well as their treadlife.
So, we evaluated every set of tires available that fit the X3 M40i to find options that provide superior performance in every weather condition and can also give you more mileage compared to the stock tires.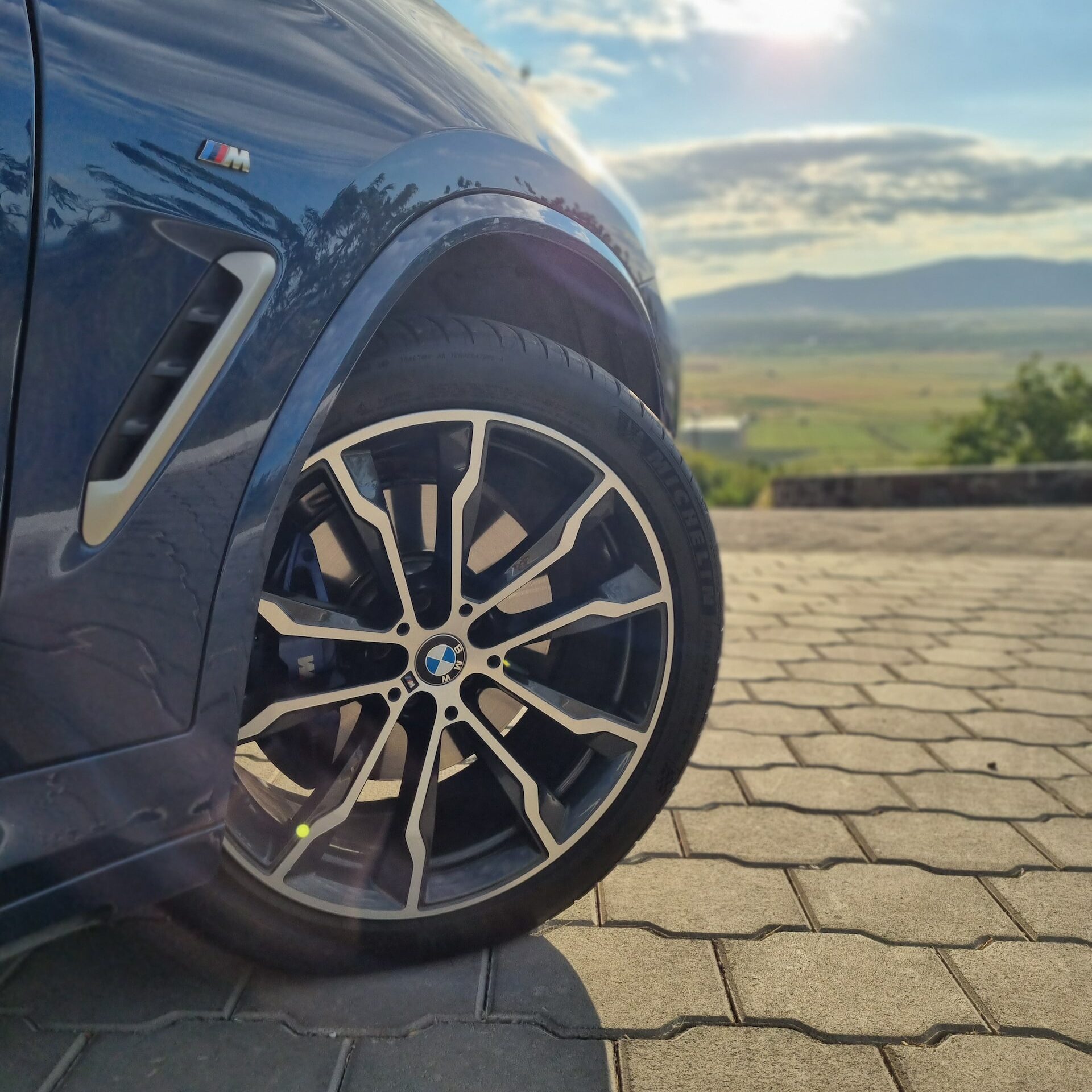 We also cross-checked our recommendations with feedback from real-world X3 owners and forums like BimmerPost's X3 community and Bimmerfest.com to confirm that our choices actually perform well when used daily.
So, let's take a look at the best tires for the BMW X3 M40i.
Please be aware that some of the links mentioned in this article are affiliate links, which means that we will get a small commission if you make a purchase through those links, but it will be no extra cost to you. Thanks for your support!
Best Tires for BMW X3 M40i – Methodology
The sporty BMW X3 M40i was introduced as a new trim level during the X3's 3rd generation (G01) for the 2018 model year.
Every year of X3 since has been available in an M40i spec, with 19 inch wheels coming standard and the ability to upgrade to 20 or 21 inches. The full size for each wheel and tire combo are as follows:
| | | | |
| --- | --- | --- | --- |
| Wheel Size | Fronts | Rears | Load Range |
| 19 Inch Wheels | 245/50-19 | 245/50-19 | XL |
| 20 Inch Wheels | 245/45-20 | 275/40-20 | XL |
| 21 Inch Wheels | 245/40-21 | 275/35-21 | XL |
The standard 19 inch wheels are fitted in the same size in the front and back, while the 20 and 21 inch wheels require different-sized rubber for the front and back wheels.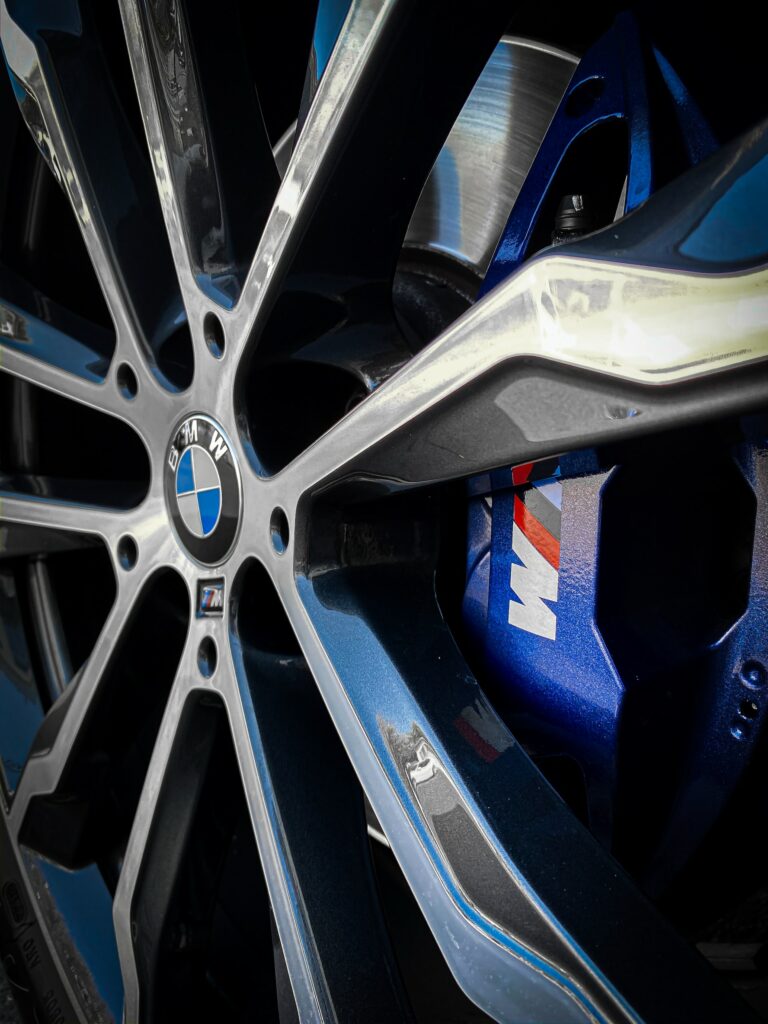 We also found it nearly impossible to source any all-season or winter tires for the 21 inch wheels, so X3 M40i owners with 21 inch wheels should keep summer tires on their wheels and buy a new set of smaller rims if you want to drive in colder conditions.
Next, we evaluated all the tires based on four main criteria that we believe a top tier tire should exemplify:
Performance – handling, cornering, and grip in different weather conditions and pavement types
Longevity – tread life and length of treadwear warranty
Comfort – road noise and ride quality, especially on the highway
Value – quality and features for the price
Finally, we put our recommendations into three main categories:
Best All-Season Tires for BMW X3 M40i
Best Summer Tires for BMW X3 M40i
Best Winter Tires for BMW X3 M40i
We also compared every online tire seller and found that Tire Rack consistently offers the best prices & free shipping (even directly to your installer). They also include:
• FREE 2 year Road Hazard Protection with no-cost roadside assistance
• Tire Replacement Benefit to reimburse you 100% of the price of a damaged tire up to $599 per tire
• Flat Tire Repair Coverage up to $40 per tire
• Mobile Tire Installation Service that can come to your house
• Fast shipping usually in 1 to 2 business days

We've never seen a more generous benefits package from any other retailer, so we added a link to Tire Rack for each tire below.
The Best All-Season Tires for BMW X3 M40i
Fits: 19 inch wheels, 20 inch wheels
We believe that these Continentals are the most well-rounded all-season tire for your X3 M40i. They provide the perfect balance of class-leading performance, luxurious comfort, and a long tread life.
They even captured 1st place out of 25 "Ultra High Performance All-Season Tires" in Tire Rack's survey.
Continental also provides a generous 6 Year / 50,000 Mile treadwear warranty (but only half the mileage if the rear tires are a different size than the fronts).
---
Fits: 19 inch wheels, 20 inch wheels
This emerging manufacturer from Europe has earned high praise since its US debut a few years ago.
But, they hold over 100 years of experience and have developed a proprietary all-season compound that allows them to match the performance of many other well-known brands.
In fact, they were ranked 3rd out of 25 "Ultra High Performance All-Season Tires," which is extremely impressive since their prices are usually 10-20% lower than the top competitors.
They also offer the longest warranty in their class – an 8 Year / 50,000 Mile treadwear warranty.
---
The Best Summer Tires for BMW X3 M40i
Fits: 20 inch wheels, 21 inch wheels
Michelin has proven itself to be the king of summer performance tires. These Pilot Sport 4S tires were ranked as the #1 "Max Performance Summer Tire" out of 36 other tires by Tire Rack customers.
Tire Rack also tested these tires and noted how incredibly crisp their handling and overall refinement were. Unsurprisingly, they also won Tire Rack's comparison as well.
They are the perfect tires for X3 M40i owners who engage in spirited driving and like to push their SUV to the limit in the warmer months.
---
Fits: 19 inch wheels, 20 inch wheels, 21 inch wheels
These Pirellis are a great alternative to consider as well due to their excellent performance, availability in all rim sizes for the X3 M40i, and run-flat technology that is not seen in many tires in this category.
The numbers don't lie, either, as they placed 4th out of 16 "Max Performance Summer Tires" in the Tire Rack customer survey.
The fact that they were chosen as the original equipment for the Ferrari 599 GTB and Aston Martin DB9 ensure that they will provide a sporty, yet comfortable ride for your X3 M40i.
---
The Best Winter Tires for BMW X3 M40i
Fits: 19 inch wheels
The legendary "Blizzak" name is synonymous with ultra grip in snow and ice and these latest LM001 RFTs are no exception.
Bridgestone has also added run-flat technology to these tires, making them a top choice for those who frequently drive over snowy roads that can hide sharp rocks or ice during the winter.
Customers agree with Blizzak's advertised performance as well, as they were ranked #1 out of 6 "Performance Winter / Snow Tires" in Tire Rack's customer survey.
They scored an impressive 9.2 for their light snow traction and a 9.1 for their deep snow abilities, making them the top choice for X3 M40i owners with 19 inch wheels.
---
Fits: 20 inch wheels
Pirelli developed these dedicated winter tires specifically for high-powered SUVs, so they are a perfect match for the X3 M40i.
They also captured 1st place in their category of "Light Truck/SUV Performance Winter / Snow Tires" and scored an 8.6 or above in every single category, including a 9.3 for light snow traction and 8.6 in deep snow.
They are a great winter tire for X3 M40i owners with 20 inch wheels who want to put down their 350+ horsepower in the snow with confidence.
---
Best Tires for BMW X3 M40i – Summary
These are the top tires for each season for the X3 M40i. They all deliver a healthy dose of performance, but are still rated as some of the most comfortable tires in their class.
They also provide excellent tread life and are the best values you can find in the market in our opinion.