Is the BMW M3 worth the money these days? Ultimately, yes, but only for the right driver who prioritizes performance over comfort and utility.
It's hard to fully answer this question without diving into some of the details. Which generation M3? Compared to what? What will it be mainly used for?
We tackle each of these questions in this detailed evaluation of all six BMW M3 generations starting from 1988. Then, you can see which generation fits your budget and your desired driving intentions and decide if it is worth it to you.
BMW M3 – Background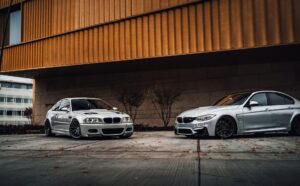 The M3 needs no introduction to most of you. It is the performance car to get, which has been thrilling drivers since the introduction of the E30 M3 in 1986. It finally made it to the US 2 years later.
If money was no object, it would be an easy answer. Yes, the M3 is worth it because it is one of the finest driving cars out there. But, you always need to compare your choices against something.
In this case, we will review each generation and their current value today in 2022 along with the major competitors in the price range to see if the BMW M3 is worth the money relative to the rest of the market.
Is BMW M3 E30 Generation Worth the Money? (1988-1991)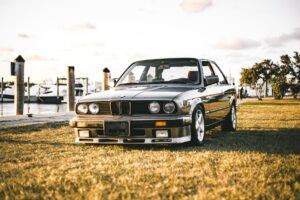 The first M3 was built primarily for competitions, so it is considered the most raw M3 of them.
Today, you would be lucky to get your hands on one at all. Even if you could, be prepared to pay over $100,000 for a used model. It has become a rare collector car that has been steadily appreciating in value, especially in the last 5 years.
There are no real direct competitors to the original M3 as it was the pioneer of the high performance sports sedan era, so there isn't much else that you could choose from.
Either way, with its sky-high prices, this generation of M3 would only be worth it to a wealthy collector.
Is BMW M3 E36 Generation Worth the Money? (1992-1999)
The E36 is much more accessible to regular buyers. Currently, you can pick up a clean example on the used market for about $15,000 to $20,000.
While that may sound like a lot for a 30 year old car, it is really not that bad considering the performance that you get. It features a 240 horsepower six-cylinder engine in a car that weighs under 3,400 lbs. That is good for a 0-60 time under 6 seconds.
But, you could argue that many of today's "regular" cars can achieve these performance numbers for the same price (plus 30 years of extra safety and technology).
Therefore, we think that the E36 is only worth the money to die-hard BMW fans who are looking for a bit of nostalgia.
Is BMW M3 E46 Generation Worth the Money? (2000-2006)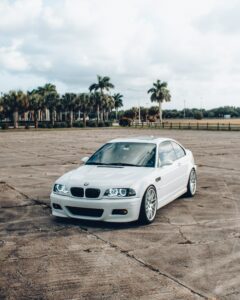 The E46 is one of the most iconic M3s ever made. Therefore, they still command a premium in today's used market. Prices start at around $17,000 for a relatively low mileage E46 M3.
What are some other alternatives? The Audi S4 from this era sells for about $17,000 now. There is also the Mercedes-Benz C32 AMG that is valued at around $10,000 to $15,000 currently.
But, compared to the M3, these other cars are just not as well-rounded. Therefore, the E46 is ultimately worth the money these days.
Is BMW M3 E90/E92/E93 Generation Worth the Money? (2007-2013)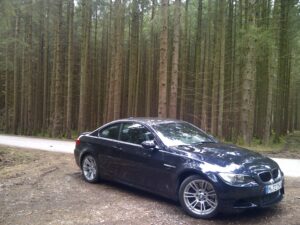 This generation featured the only M3 that was fitted with a V8. The cheapest E90-E93 that you can find these days are priced around $22,000. That makes it a steal considering that the previous generation M3 is still going for only $5,000 less.
It is also a great value compared to its competitors. For example, a 2008 Lexus ISF is still selling for over $30,000 while the Mercedes-Benz C63 AMG costs about $25,000.
This generation M3 is worth it just for its performance alone. When you compare its current price to everything else on the market, we think that it is absolutely worth the money.
Is BMW M3 F80 Generation Worth the Money? (2014-2019)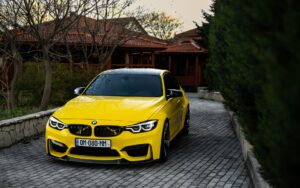 Now, we are getting into the more modern M3s. The F80 generation M3 was released about 8 years ago and is priced around $40,000 on the used market.
Meanwhile, an Audi S4 from 2014 is going for about $25,000. You could also get a Mercedes-Benz C63 AMG for about $40,000.
Within the BMW range, you could also get the very capable 340i that is currently being sold for around $27,000.
Now, it gets interesting. In previous generations, the M3s performance over the next highest level 3-Series was great enough to make you always want to choose the M3. But, we think that the 340i is a great compromise of performance, luxury, and comfort, which makes the choice quite difficult for this generation.
Is the BMW M3 worth it for this generation? Only if you are looking for hardcore performance and plan to track your car. Otherwise, we would go with the 340i and save $10,000 to $15,000.
Is BMW M3 G80 Generation Worth the Money? (2020-Present)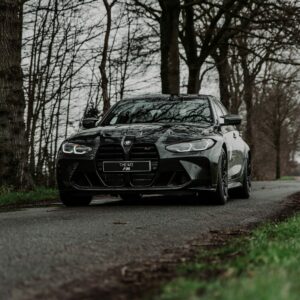 The newest M3 retails for $70,895 in 2022. It is also the fastest and most technologically advanced M3 ever built. It offers a monster 473 horsepower engine and an available manual transmission.
However, there is also the M340i that starts at $55,695 and features a 3.0 liter 385 horsepower engine.
Looking at the competitors, we find the Mercedes-AMG C63 that costs $69,650 as well as the intriguing Cadillac CT4-V Blackwing that is priced at $59,990.
With all of these solid alternatives that cost about $5,000 to $10,000 less, it is hard for us to justify choosing the M3 in this generation.
Is the BMW M3 worth it new? We would say yes, but only for the enthusiasts and BMW lovers. Otherwise, the M340i does most of the job for less, while the options from Mercedes-Benz and Cadillac are just as good for a lower price.
Summary – Is BMW M3 Worth the Money?
Overall, the M3 can be a good value in the right circumstances. We think that M3s from 2000 to 2013 are good buys. But, the first generation M3 is way too expensive now, while we would wait for the latest two generations to come down in price before recommending them.
Therefore, our pick for the best value out of all of them would be the E90/E92/E93 generation if you can pick one up for under $25,000.