We reviewed every tire to determine the quietest tires for Toyota Camry models. All of our top choices scored the highest in noise level and in comfort.
We also made sure to find tires from major manufacturers that offer several sizes so that they can fit any year and model Camry that you may own, including the latest 8th generation as well.
Owners who have made the switch to one of the tires on our list have reported how significant the difference in road noise and comfort were and how it was like night and day compared to the original (and louder) OEM tires that Toyota provided.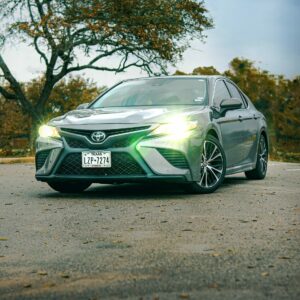 Additionally, we double-checked our choices with feedback from real-world owners and online forums like CamryForums.com and ToyotaNation.com to confirm the choices on our list.
So, let's find out the best choices for the quietest tires for Toyota Camry owners.
Please be aware that some of the links mentioned in this article are affiliate links, which means that we will get a small commission if you make a purchase through those links, but it will be no extra cost to you. Thanks for your support!
Quietest Tires for Toyota Camry – Methodology
To determine the quietest tires for the Toyota Camry, we first had to determine the criteria for what makes a tire truly quiet and smooth. Therefore, we examined several factors like wheel size and sidewall thickness as part of our analysis.
Generally, larger rims and thinner sidewalls contribute to a sportier, but firmer ride. In turn, this combination usually increases the road noise you would hear, especially while cruising on the highway.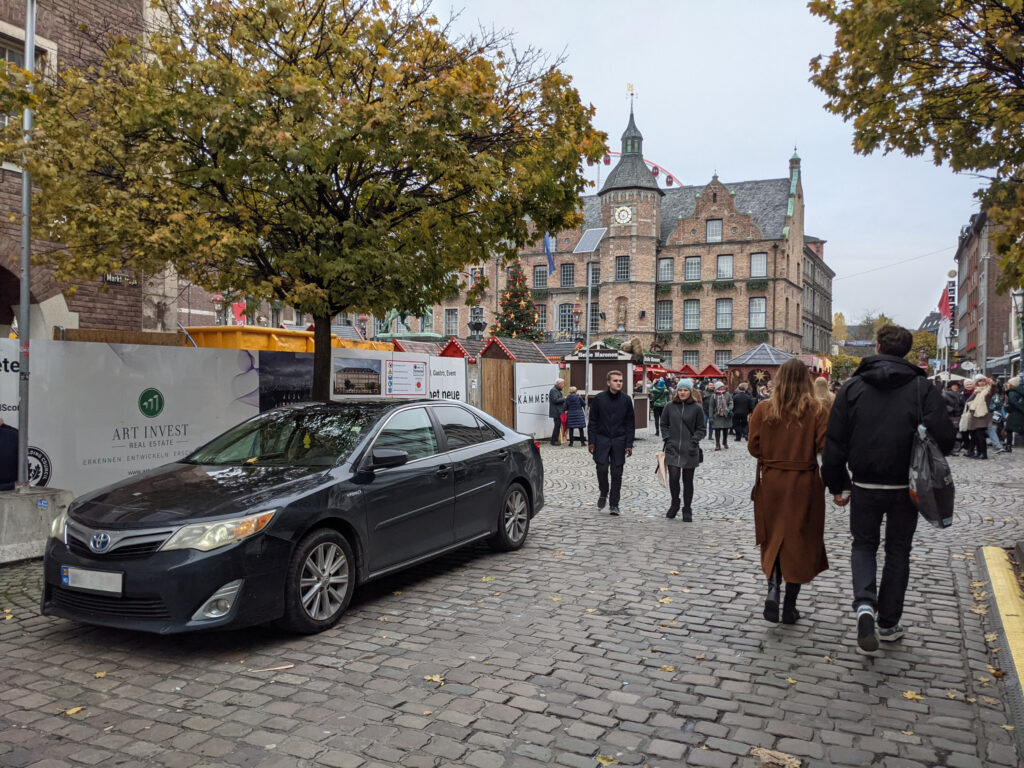 So, we looked for tires that provided the most sidewall cushioning and were available for smaller rim sizes.
We also researched the tires that offer the latest technology that help reduce noises and vibrations. Several brands that have developed some advanced tread designs and compounds, especially in the last five years, that make their tires whisper quiet.
Finally, we reviewed the "Comfort" ratings on Tire Rack that offer scores for ride quality and noise from actual owners.
We also compared every online tire seller and found that Tire Rack consistently offers the best prices & free shipping (even directly to your installer). They also include:
• FREE 2 year Road Hazard Protection with no-cost roadside assistance
• Tire Replacement Benefit to reimburse you 100% of the price of a damaged tire up to $599 per tire
• Flat Tire Repair Coverage up to $40 per tire
• Mobile Tire Installation Service that can come to your house
• Fast shipping usually in 1 to 2 business days

We've never seen a more generous benefits package from any other retailer, so we added a link to Tire Rack for each tire below.
The 4 Quietest Tires for Toyota Camry
Overall, the Michelin Primacy Tour A/S tires are the quietest tires for the Toyota Camry. They received an 8.9 out of 10 for road noise and also earned a 9.1 for their ride quality on Tire Rack's latest customer survey.
They are also plenty capable in virtually all weather conditions and provide superb handling and treadwear. In fact, they made it onto the top 10 of all "Grand Touring All-Season" tires rated by Tire Rack, which is an impressive feat given their budget-friendly price and premium ride quality.
These Michelins were engineered primarily to maximize ride comfort and minimize road noise and vibrations, so they are the top pick for those who want to prioritize a quiet, refined ride in their Camry.
Customers who have made the switch to these Michelins say that they have truly transformed the ride and make the Camry feel much more like a Lexus than a Toyota.
---
This emerging brand from Europe actually tied the Michelin's as the quietest tires, earning an 8.9 out of 10 for road noise. They even scored a 9.3 for their ride quality, which is the highest rating out of any of the 60 "Grand Touring All-Season" tires that Tire Rack surveyed.
Additionally, the Vredesteins scored top marks in wet and dry performance, as well as in durability (coming ahead of major brands like Goodyear and Firestone), making them a strong contender regardless of price point.
The fact that these refined tires are usually priced a bit lower than the bigger brands makes them a tremendous value compared to others on this list of the quietest tires for Toyota Camry owners.
---
Bridgestone developed the Turanza QuietTracks exclusively with luxurious comfort and quietness in mind, so it is no surprise that these family-friendly tires show up on this list.
The word "quiet" is actually in the name of the tire, so you know that it must be one of its strongest points. The secret lies in their proprietary "QuietTrack Technology" that includes in-groove quiet tracks that help silence ambient noises.
Real-world owners have validated Bridgestone's claims and rated this tire an 8.9 out of 10 for road noise and a 9.0 out of 10 for ride quality.
Its dry and wet performance is also top notch, scoring above a 9.0 for both, which makes it a great all-around choice for your Camry.
---
For those looking to upgrade their tires to something a bit more sporty compared to the stock tires, but still want a smooth, luxurious ride, then consider these Continentals that were developed with performance cars in mind.
In fact, these tires are the only ones that fit in the "Ultra High Performance All-Season" tire category, so they offer elevated handling capabilities and road feel compared to a grand touring tire.
But, they still provide first-class comfort and quietness. Tire Rack customers rated them a 8.8 for noise level and a 9.0 for ride quality.
The ExtremeContact DWS 06 Plus tires may also be the best all-season performance tire out there and was even ranked 1st out of 25 other "Ultra High Performance All-Season" tires overall.
This is definitely the choice for those who want to balance quietness with high performance precision from their tires.
---
Quietest Tires for Toyota Camry – Summary
Our analysis reveals that these four tires are the quietest tires for Toyota Camry owners who want the smoothest and most compliant ride possible.
They will all deliver a supple experience that will limit highway drone and vibrations, especially compared to the harsher, original tires that Toyota equipped the Camry with from the factory.