We reviewed every tire available to find the quietest tires for Toyota RAV4 models. Our study prioritized noise level, comfort, and overall ride quality.
We also looked for tires from all the major brands that offer multiple tire sizes that are sure to fit any year and model RAV4 that you may own, which includes all 5 generations.
To save some costs, the original tires on many modern RAV4s were usually from Toyo, Yokohama, or Firestone, which are generally quite capable, but are quite loud compared to other premium tire brands out there.
If you look at the "Comfort" ratings of the OEM factory tires on Tire Rack, you will see that their scores for ride quality and noise are pretty abysmal, while many owners have complained about their loudness and vibrations, especially on highways.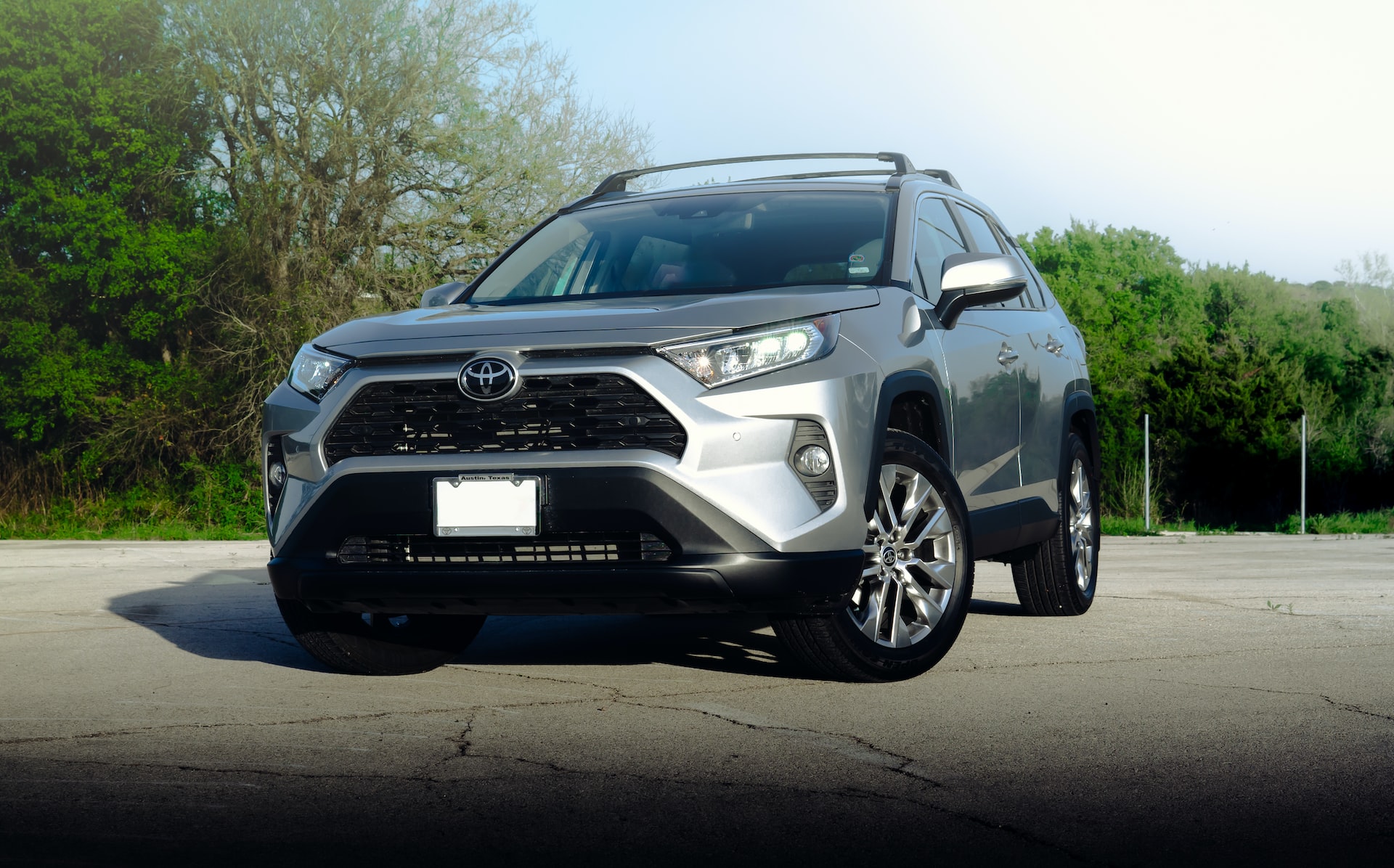 On the other hand, many RAV4 owners who have upgraded to one of the tires on our list have noted how substantial the improvement in road noise and comfort is.
We also double-checked our picks with feedback from real-world owners and online forums like RAV4World.com and ToyotaNation.com to certify that our choices truly are quiet when used by regular drivers on a daily basis.
So, let's see the top options for the quietest tires for Toyota RAV4 owners.
Please be aware that some of the links mentioned in this article are affiliate links, which means that we will get a small commission if you make a purchase through those links, but it will be no extra cost to you. Thanks for your support!
Quietest Tires for Toyota RAV4 – Methodology
To establish the quietest tires for the Toyota RAV4, we first had to agree on the criteria for what makes a tire perform quietly. So, we looked at numerous elements like rim size and the thickness of the sidewall as part of our study.
Larger wheels combined with thin sidewalls usually look great and provide sharp handling, but also make the ride firmer and noisier.
It really comes down to the fact that there is less overall rubber on the rim, so you hear and feel much more, especially when cruising on the highway.
Therefore, we focused our analysis on tires that offer a lot of sidewall cushioning and are available for smaller wheel sizes as well.
We also made sure to include tires that offer the latest technology engineered into them that help to eliminate unwanted noises and vibrations. Many advances have been made in tread designs in the last few years that make modern tires extremely quiet.
We also compared every online tire seller and found that Tire Rack consistently offers the best prices & free shipping (even directly to your installer). They also include:
• FREE 2 year Road Hazard Protection with no-cost roadside assistance
• Tire Replacement Benefit to reimburse you 100% of the price of a damaged tire up to $599 per tire
• Flat Tire Repair Coverage up to $40 per tire
• Mobile Tire Installation Service that can come to your house
• Fast shipping usually in 1 to 2 business days

We've never seen a more generous benefits package from any other retailer, so we added a link to Tire Rack for each tire below.
The 4 Quietest Tires for Toyota RAV4
The quietest tires for the Toyota RAV4 on the market today are the Pirelli Scorpion AS Plus 3s. They earned a 9.2 out of 10 for their road noise level as well as an impressive 9.3 for their ride quality on Tire Rack's latest customer feedback survey.
Those are the highest numbers out of any of the 98 tires that fit the RAV4.
In fact, the Pirellis even were rated #1 out of 48 "Crossover/SUV Touring All-Season" tires in their category, which shows how well they perform overall.
They earned the highest grade for wet and dry performance as well as treadwear, which makes them one of the best all-around tires that you can buy.
Interestingly, customers who have bought these Pirellis have noted how they make the RAV4 ride more like a Lexus than a Toyota, which is some of the highest praise you can get from just switching tires.
---
This brand from Europe continues to be a rising star as these tires scored an 8.9 out of 10 for road noise and a 9.3 for their ride quality, which is the highest rating out of any of the 60 "Grand Touring All-Season" tires that Tire Rack surveyed.
They are no slouch when it comes to performance either, as their wet and dry performance scored even higher than many major (and more expensive) brands like Firestone, Bridgestone, and Goodyear.
This well-rounded performance has earned them 4th place out of the 60 overall tires in their category.
Therefore, we think that the Vredesteins are one of the best values out there for your RAV4 since they deliver world-class performance and a luxurious ride for a fraction of the cost compared to many other competitors.
---
Michelin's top-of-the-line CrossClimate2 tires are the perfect blend of luxury and performance, all for a price that doesn't break the bank.
They were engineered with quietness and durability in mind, earning an 8.7 out of 10 for road noise, a 9.2 for ride quality, and a 9.1 for treadwear.
Yet, they also excel in all-weather performance, earning a chart-topping 9.4 for their wet and dry weather performance.
These stellar all-around results catapulted the CrossClimate2s all the way to 1st place out of 60 other "Grand Touring All-Season Tires" that Tire Rack and their customers reviewed.
Tire Rack was most impressed by their sticky traction as well as their whisper quiet ride, which make them a solid investment for your RAV4.
---
Continental developed these tires specifically for crossovers and small SUVs with luxury and all-season capability in mind.
Real-world owners have been thrilled with their results, scoring them a 8.8 out of 10 for road noise and a 9.1 for ride quality.
Their strong performance in every season was also reflected by their 9+ ratings in dry and wet conditions.
Overall, the CrossContact LX25s were ranked as the 3rd best overall "Crossover/SUV Touring All-Season" tire, which is quite impressive for a tire that focuses on quietness. Still, they deliver on all fronts, which make them a great choice for RAV4 owners looking for a smoother ride.
---
Quietest Tires for Toyota RAV4 – Summary
We believe that these four tires are the quietest tires for Toyota RAV4 owners who want the smoothest experience possible.
They are all packed with the latest technology that limits vibrations and highway noises, especially when compared to the original tires that came with the car in the first place.
These tires will truly change your experience with your RAV4 and will allow you to have a comfortable conversation or to just be alone with your thoughts at any time.